Abu Dhabi Grand Prix 2018 Strategy Report
27 Nov 2018
Race 21 – 55 Laps – 5.554km per lap – 305.355km race distance – low tyre wear
Abu Dhabi GP F1 Strategy Report Podcast – our host Michael Lamonato is joined by Ted Kravitz from Sky Sport F1
Lewis Hamilton had no trouble converting his 11th pole into his 11 the victory of the season despite an early pit stop theoretically making him vulnerable to a late-race charge from former title rival Sebastian Vettel.
Mercedes took advantage of an early-race virtual safety car to minimise Hamilton's pit stop time, but in a departure from recent races in which the team has struggled with severe tyre wear, Lewis was able to easily stretch his supersoft rubber to the end of the race and fend off Vettel in the process.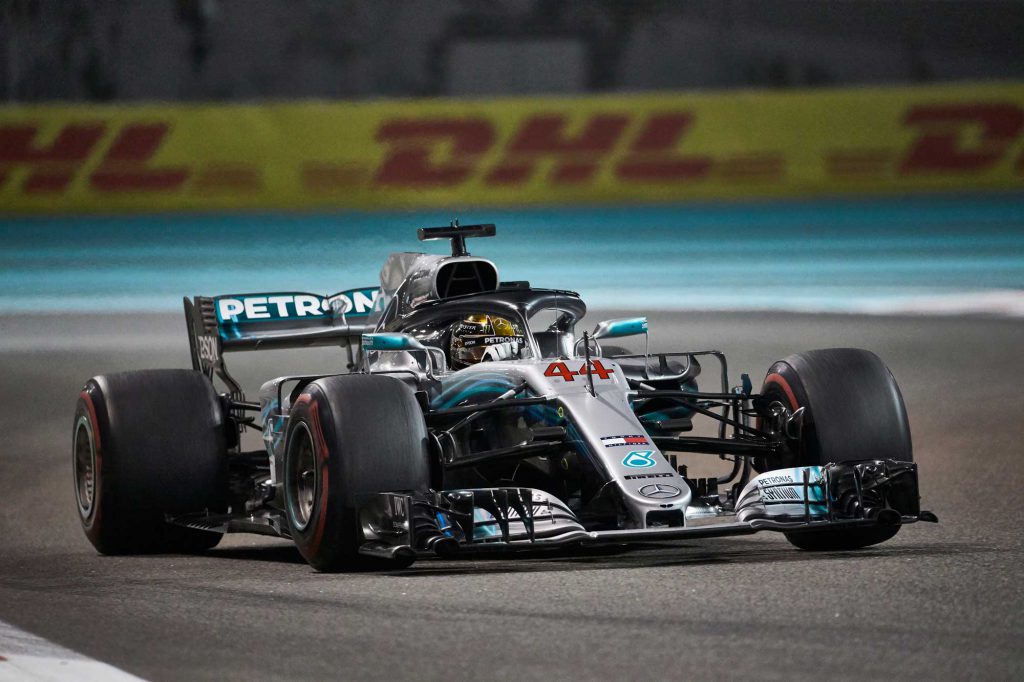 THE BACKGROUND
With both championship sewn up, there was little at stake beyond some minor championship table shuffles at the Abu Dhabi Grand Prix, lending the race an end-of-term vibe for some.
For Valtteri Bottas, however, Abu Dhabi was the final opportunity to end his difficult season on something of a high, as he did last year with victory at Yas Marina. Hamilton, however, was in no mood to gift his teammate an easy win as he has done in previous title-winning years.
There were other carrots to race for through the grid too, one of which was dangled for Daniel Ricciardo and Red Bull Racing. The Australian is leaving the team for Renault in 2019 but hasn't scored a podium since May's Monaco Grand Prix. The Bulls demonstrated good long-run pace during Friday practice and promised to factor themselves into the race-day permutations.
Pirelli had brought compounds two steps softer than last year's selection, selecting the supersoft, ultrasoft and hypersoft tyres for the 2018 event. It was the last time these names will be used, with Pirelli opting to identify its three tyres at each race only as 'hard', 'medium' and 'soft' from 2019. The individual compounds will be identified serially using numbers, with 1 being the hardest and 5 or 6 being the softest.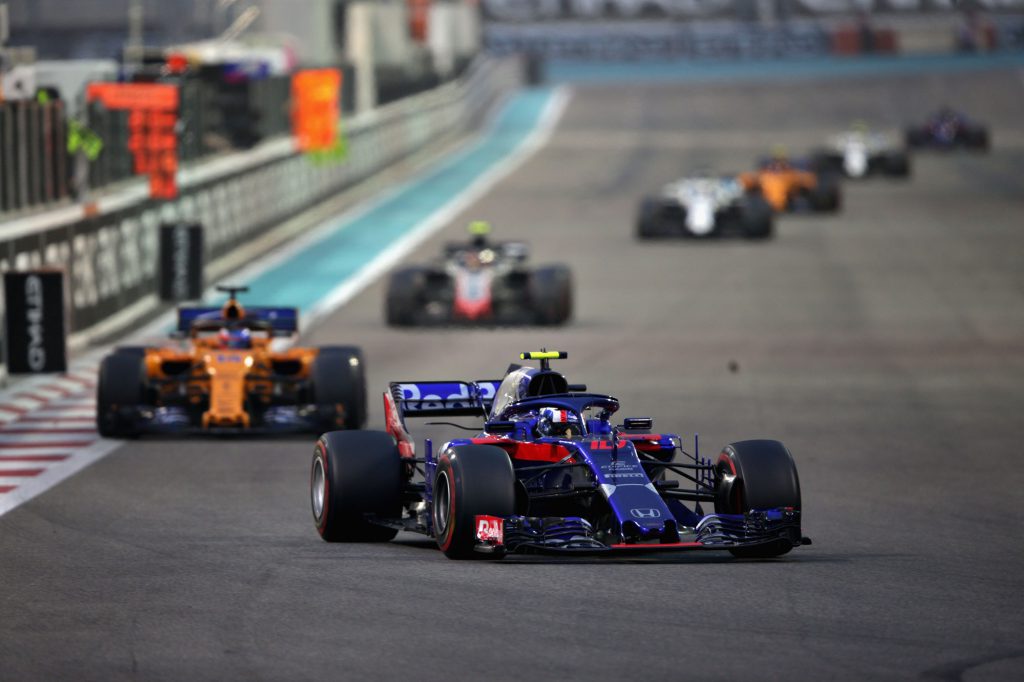 QUALIFYING
As has been the case at most races this season featuring the hypersoft tyres, question marks over the pink-striped tyre's longevity led teams to try to avoid it in the race, which in turn meant the top three teams and Force India attempted to use the ultrasoft to qualify for the top-10 shootout.
Force India wasn't quick enough, but neither was Max Verstappen, who was forced to use the hypersoft in Q2 and therefore set it as his race-start tyre. Red Bull Racing said afterwards that it didn't have a strong preference either way, which is understandable given its strength on the softer compounds, as evidenced in previous races.
Interestingly for the Bulls, however, was that Daniel Ricciardo qualified ahead of Max Verstappen, which theoretically put the team in a difficult situation given the Dutchman's strategy would require him to make up ground early while his tyres lasted whereas the Australian could afford to run longer. The problem became academic after Verstappen dropped three places at the start.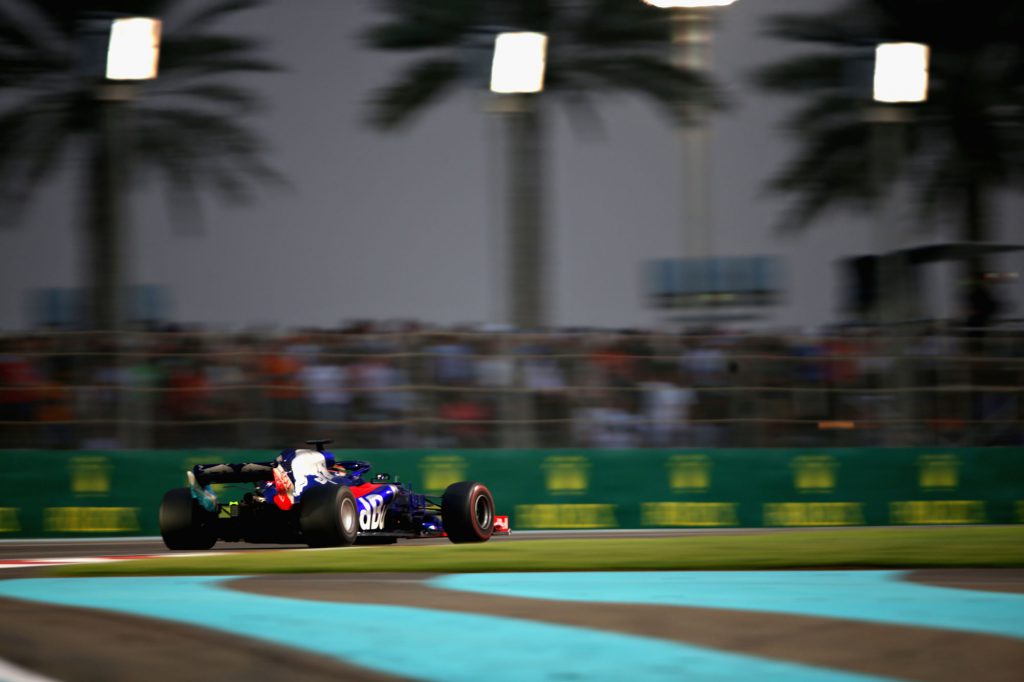 THE DECISIVE MOMENT
The supersoft compound was the backbone of race strategy given it was able to run most of the race without too much difficulty, so when Kimi Raikkonen's Ferrari stopped on the start-finish straight and triggered a virtual safety car on lap seven, Mercedes decided to switch Hamilton off his barely used ultrasofts and onto the more durable red-marked tyre.
Hamilton exited the pits just behind Verstappen, and though he was equipped with substantially fresher tyres, he was unable to pass. He radioed his team saying he didn't believe he would make it to the end — his experiences of severe tyre wear in the previous three races no doubt came to mind — and was forced to hang several seconds behind the Dutchman to keep out of the Red Bull Racing car's dirty air.
His decision to exercise patience rather than continue his attack Verstappen paid dividends. Max ran only 10 more laps before his pit stop, and Ricciardo handed him back his lead when the Australian stopped on lap 33. Hamilton still had plenty of tyre life left by playing the long game, which he put to good use in maintaining a margin over Sebastian Vettel in the second half of the race.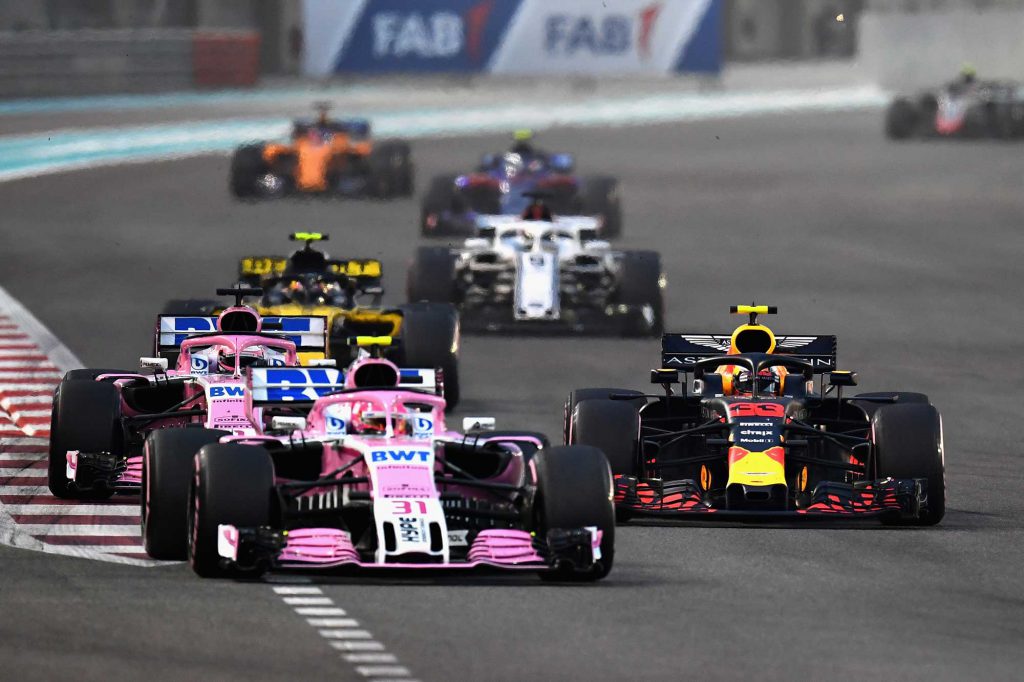 VETTEL, FERRARI BOTCH UNDERCUT
If Vettel was to be able to pressure Hamilton and his older tyres by the end of the race, he would first have to strategise his way past Bottas, who was running second for much of the race. Ferrari attempted to undercut the Mercedes driver with a lap-15 stop, but it went wrong on several counts.
The first was that the pit stop was too slow — around 3.7 seconds — which was then compounded by Vettel emerging from pit lane behind Force India's Esteban Ocon. He was able to pass the Frenchman on the back straight, but together the imperfections were enough to take the pressure off Bottas, whose quick in-lap and rapid stop on lap 16 kept him ahead of the German.
It didn't matter by the end of the race, however, with Bottas apparently suffering brake problems that saw his defence of second place unravel into an uninspiring fifth-place finish after making a precautionary second pit stop.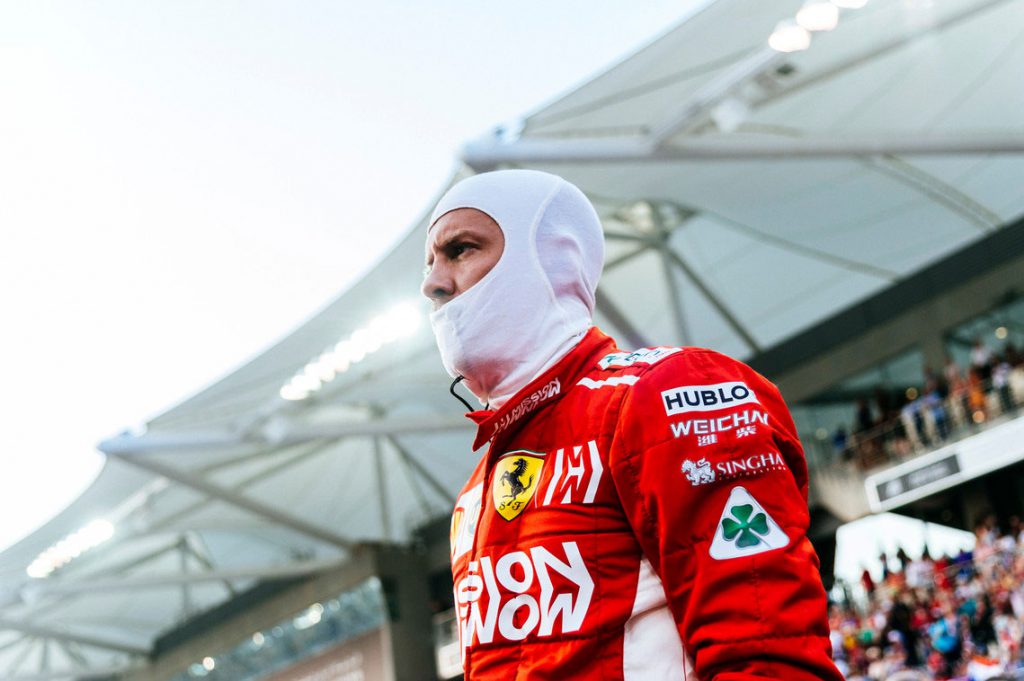 DID RED BULL RACING FAVOUR VERSTAPPEN
Ricciardo was running in net fourth in the first stint after Raikkonen's retirement, but Verstappen, once recovered to fifth after his poor start, jumped ahead of his teammate at the pit stops.
Verstappen stretched his hypersofts to lap 17, in line with stops from Mercedes and Ferrari on hypersofts, but Ricciardo was run to lap 33, ostensibly to give him a fresh-tyre advantage late in the race.
The new supersofts were initially advantageous, but the longevity of the compound meant Ricciardo's pace soon reduced to the mean, leaving him stuck around two seconds behind podium-getter Verstappen in fourth place.
Verstappen's third-place finish put him into fourth place ahead of Bottas in the drivers standings; had Ricciardo finished third instead, Verstappen would have remained fifth. Incentive enough for Red Bull Racing to advantage the driver running second on the road, or just a strategy gamble that didn't pay off?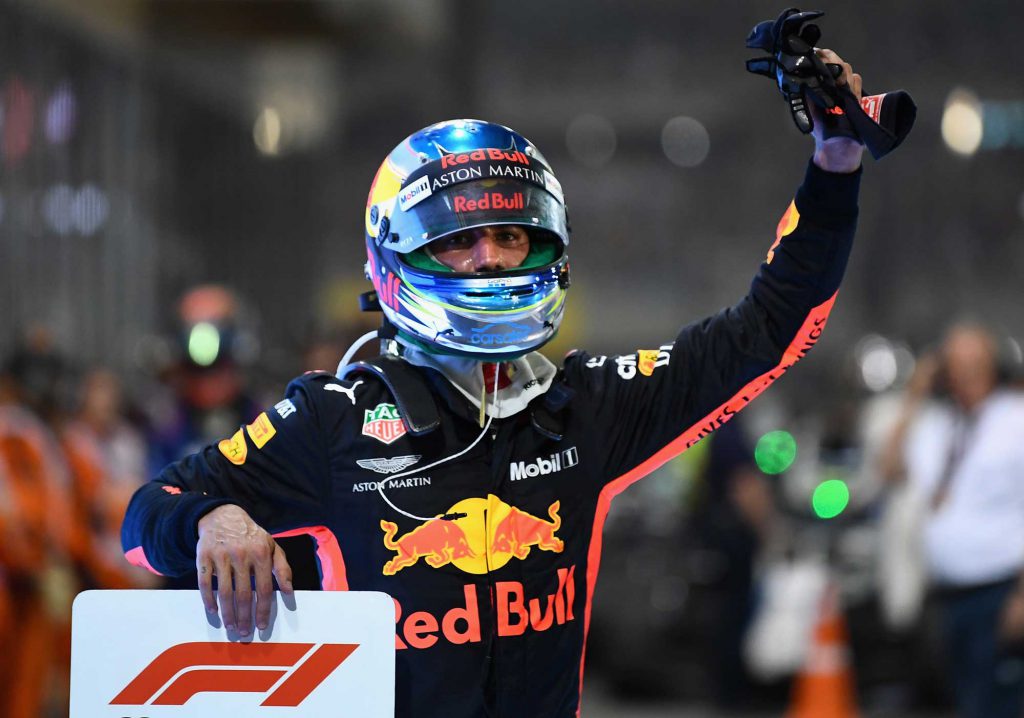 HYPERSOFTS NO BIG DISADVANTAGE FOR MIDFIELDERS
Carlos Sainz was the biggest midfield winner, moving from 11th on the grid sixth at the flag, but Charles Leclerc, who finished 10 seconds further back in seventh, was similarly impressive.
The two used different strategies, with Sainz starting on ultrasofts while Leclerc opened with his Q2 hypersofts. The former ran to lap 37 while the latter took advantage of the lap-seven VSC to switch to supersofts with Hamilton.
That Sainz finished ahead wasn't purely down to avoiding the hypersoft tyre, however; Leclerc emerged from pits behind Lance Stroll and Kevin Magnussen, who he passed during the next two laps, and the always obstinate Fernando Alonso, who kept the Ferrari-bound driver bottled up for a further 15 laps.
Leclerc got past the Spaniard on lap 26 and spent four further costly laps behind Pierre Gasly. Once clear, he began lapping substantially faster, but it wasn't enough to undo the damage — when Sainz made his lap-37 stop, he emerged from pit lane with four-second advantage and fresher tyres, winning him the place.
But Leclerc scored a victory over Sergio Perez, who also started on the preferable ultrasoft compound. The Mexican was ahead of Sainz during the first stint, but when Leclerc got ahead of Alonso, Force India brought him in for a new set of supersofts. He emerged from pit lane two seconds behind Leclerc, who was being slowed substantially by Gasly.
Between laps 26 and 30 the pair lost almost four seconds to fall more than 20 seconds behind Sainz, who eked out an additional three seconds over the next seven laps to hold position after his stop.
Grosjean suffered mixed fortunes on all counts. He lost a place to Leclerc on the first lap and fell to last after his lap-seven pit stop for new supersofts. He recovered to ninth and was able to keep teammate Kevin Magnussen, who had free start-tyre choice at bay, albeit in part thanks to the Dane's poor start, which dropped him to 17th.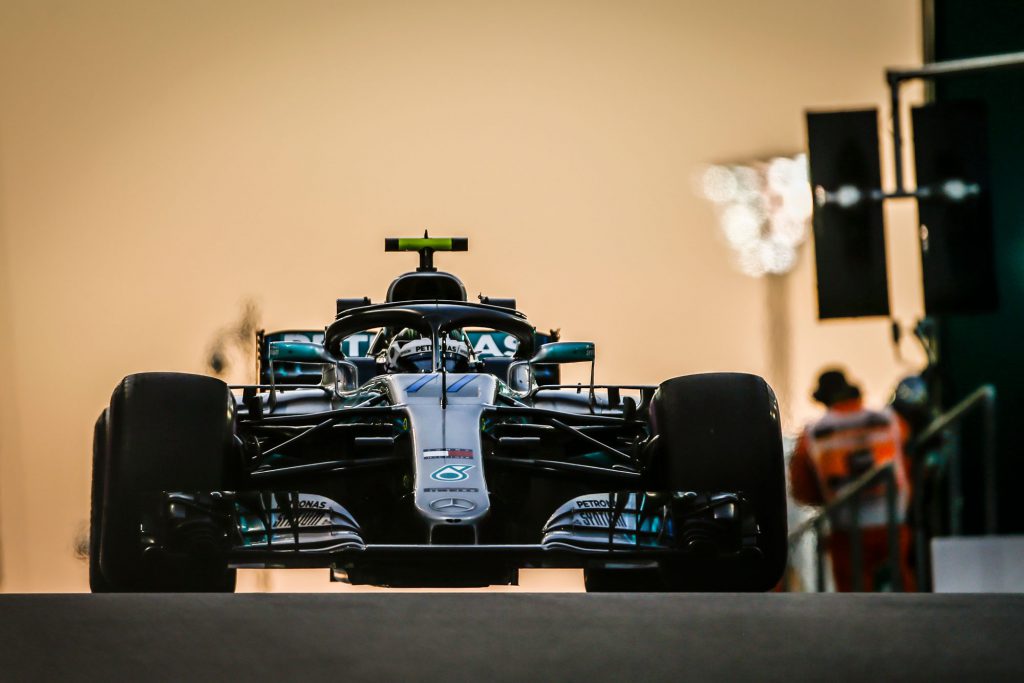 Tyre data
Courtesy of Pirelli Motorsport