United States Grand Prix 2018 Strategy Report
23 Oct 2018
Race 18 – 56 Laps – 5.513km per lap – 308.405km race distance – low tyre wear
US GP F1 Strategy Report Podcast – our host Michael Lamonato is joined by Nate Saunders from ESPN F1
KIMI BREAKS VICTORY DROUGHT TO DELAY HAMILTON'S TITLE PUSH
Kimi Raikkonen scored an unexpected but popular victory at the United States Grand Prix at the weekend, in the process denying Lewis Hamilton what looked like a slam-dunk chance to wrap up the title three races early.
Key to the Finn's win was a sizzling start — the first time he's made up a position off the line since 2016 — but fundamental to his ability to maintain the lead was uncertainty over tyre life after a disrupted Friday practice.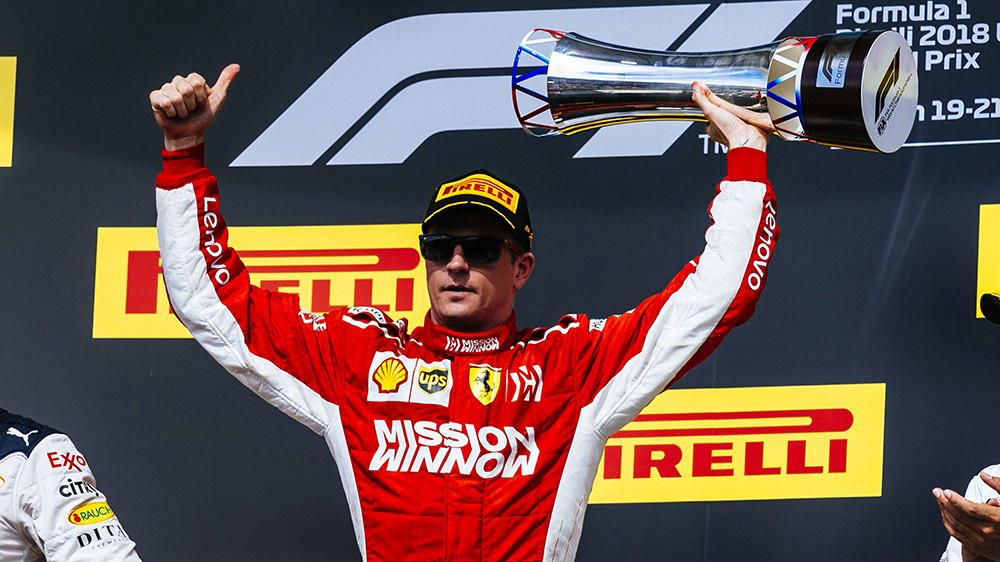 THE BACKGROUND
Hamilton held a 67-point advantage over Sebastian Vettel at the beginning of the weekend and needed to outscore his rival by only eight points to seal the deal, and given his affinity with the Circuit of the Americas and Mercedes's advantage over Ferrari over the last month, few doubted the Briton would be leaving Austin with the silverware.
The only wrinkle in executing a typically clinical weekend was the weather. Rain lashed Austin all Friday, curtailing data-gathering to the wet-weather compounds only. History suggests outcomes tend to be more variable when teams are restricted in how much information can be gathered during practice, and indeed Mercedes suffered from more tyre wear than usual, which proved a key factor in the race outcome.
Pirelli brought the soft, supersoft and ultrasoft compounds to the United States, one step softer than last year's allocation, notwithstanding the same names being used. In 2017 the race was split between one and two stops, with Hamilton winning on a single-stop strategy.
QUALIFYING
Vettel qualified second behind Hamilton, but a three-place penalty for disobeying red flags during practice dropped him to fifth, last of the top-three teams.
This disadvantage was reflected in Ferrari's qualifying tyre strategy. Whereas all the frontrunners — except Max Verstappen, who was knocked out in Q2 and started 18th with a gearbox penalty — used the supersoft tyre in Q2 as their race-start tyre, Raikkonen was sent out on ultrasofts, the thinking being that a better launch on the grippier tyre might allow him to play a disruptive role in Hamilton's race and allow Vettel time to make up lost ground.
THE DECISIVE MOMENT
Kimi Raikkonen's launch was perfect, catapulting him past Hamilton into the first turn and into the lead. They gently touched on the exit, but Hamilton had little choice but to settle into second for the time being.
Though this moment was the least aggravating of a series of subsequent moments that conspired to lose Hamilton the race at Raikkonen's expense, it pushed Mercedes and its lead driver into a suboptimal position from which a number of misguided decisions followed.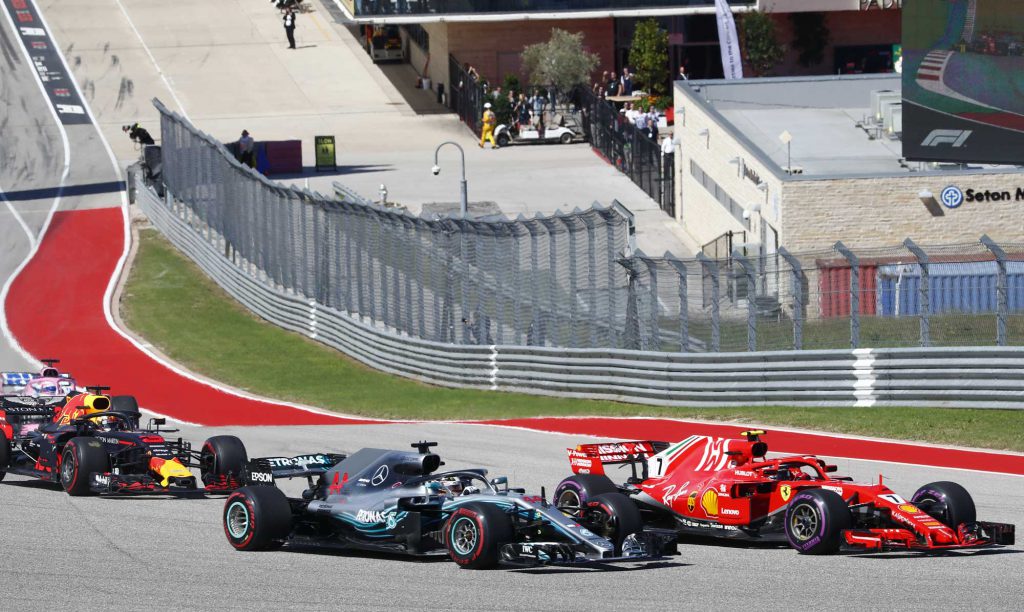 HAMILTON'S FIRST STOP
The first came at lap nine, when Daniel Ricciardo's Red Bull Racing car stopped on track, triggering a virtual safety car for laps 10 and 11.
Hamilton was instructed to do the opposite of Raikkonen, and though the Finn feinted towards the pit lane at the end of lap 11, he stayed out, pulling Hamilton into an early pit stop off his set of supersoft tyres and onto a new set of softs. He lost only seven seconds to Raikkonen and took fewer than 10 laps to catch back up to the back of the Ferrari.
But it was an early stop for a driver starting on the supersoft tyre — the pit window wasn't due until at least lap 18 — and committed Hamilton to either a slow two-stop race or a very slow 45-lap stint of soft-tyre conservation.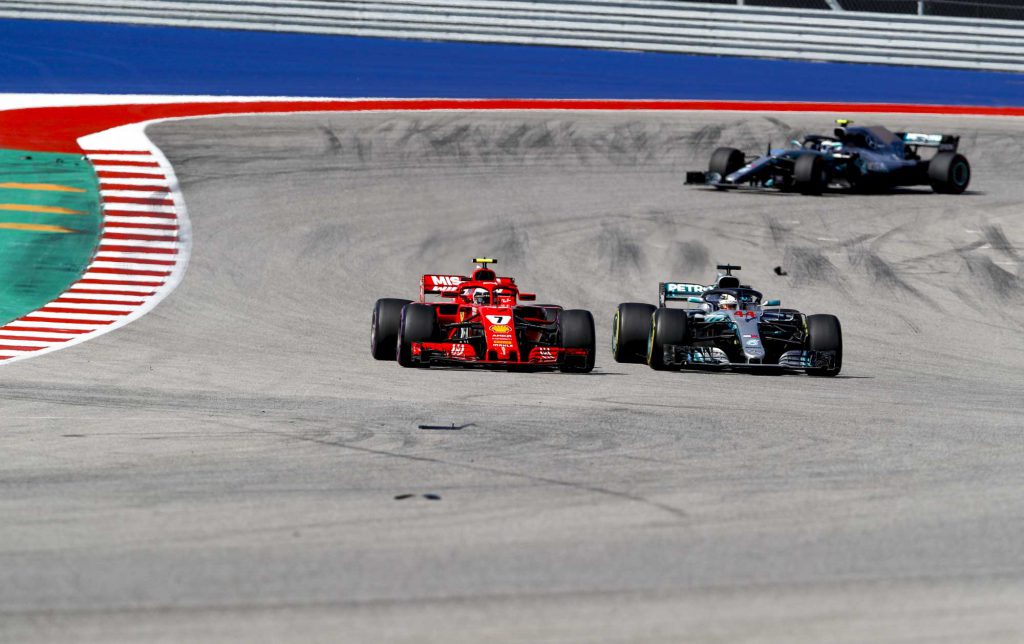 HAMILTON'S SECOND STOP
In reality the decision had already been made, because Hamilton had pushed too hard too soon on his new softs, which had begun to blister. Conservation was out of the question; it was now a matter of timing.
Hamilton held a steady 17-second margin over Raikkonen once the Finn stopped at the end of lap 21, but he encountered traffic from lap 31, with 25 laps still to run. Between then and lap 36 he lost more than seven seconds to Raikkonen.
Unable to rebuild the gap on his damaged tyres, he stopped for a fresh set of softs at the end of lap 37 in what was the most significant decision of the race.
He dropped to 12 seconds behind Raikkonen and, crucially, behind Max Verstappen, who was engaged in an ambitious 34-lap stint on supersofts. Though he recovered to battle with both by around lap 50, he could pass neither.
The decision was flawed on two counts. First, had it been made earlier, Hamilton would've emerged, say, only five second behind Raikkonen and possibly ahead of Verstappen, and the new-tyre advantage, strongest early in the stint, might have pressured Kimi into yielding the lead.
Second, because he stopped immediately after clearing backmarkers, he was forced to waste some of that new-tyre advantage on passing them a second time.
But the strategy choice showed Hamilton and Mercedes were willing to risk a comfortable second place — which early in the race seemed likely to ensure the title — to attempt to win the race.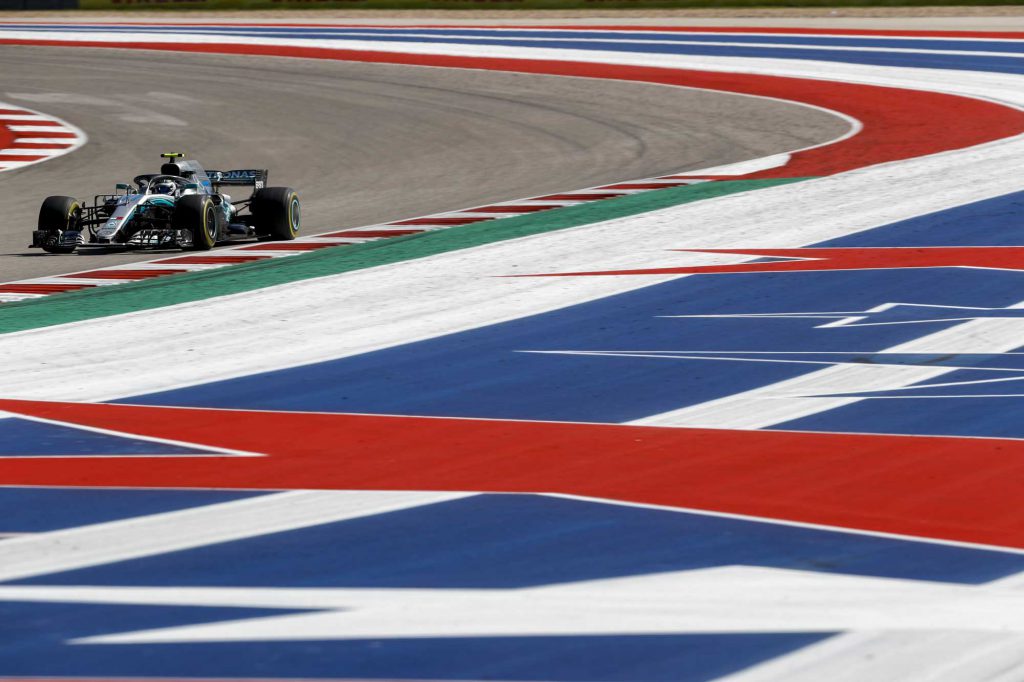 BOTTAS LOSES ON ALL FRONTS
Valtteri Bottas had a potentially decisive role in helping Hamilton to an early championship, but h was strategically hamstrung in his mission.
First he was undercut by the rapidly recovering Verstappen. Max's leap from 18th on the grid to a place on the podium was underpinned by a sizzling start that brought him up to ninth, and by lap seven he was up to fifth behind Daniel Ricciardo, whose retirement promoted him to fourth and brought Bottas into his sights.
He closed to within two seconds of the Finn and stopped for a new set of supersoft tyres. Bottas responded on the next lap, switching off supersofts for a new set of softs, but he emerged from pit lane two second down the road.
His race thereafter was a good indicator of Mercedes's weaknesses this weekend. Forced into a race of tyre management, he fell off Verstappen's tail towards the end of the race and into the clutches of Sebastian Vettel, who needed to finish fourth to force Hamilton to win the race to win the title.
Bottas defended valiantly, but his pace rapidly deteriorated in the final three laps, and he ceded the pace to the German.
MAGNUSSEN OVERCUT
One of the few strategic manoeuvres for position in the midfield was executed by Kevin Magnussen in Haas's home race. The Dane was stuck behind Force India's Sergio Perez from the third lap but had the ability to travel significantly faster than the Mexican.
Perez stopped on lap 25after the Renault drivers ahead of him made their sole tyre changes, but Magnussen stayed for a further five laps, unleashing his superior pace to overcut the Force India — only to get stuck behind Perez's teammate, Esteban Ocon, and then subsequently disqualified for using more than the maximum 105 kilograms of fuel.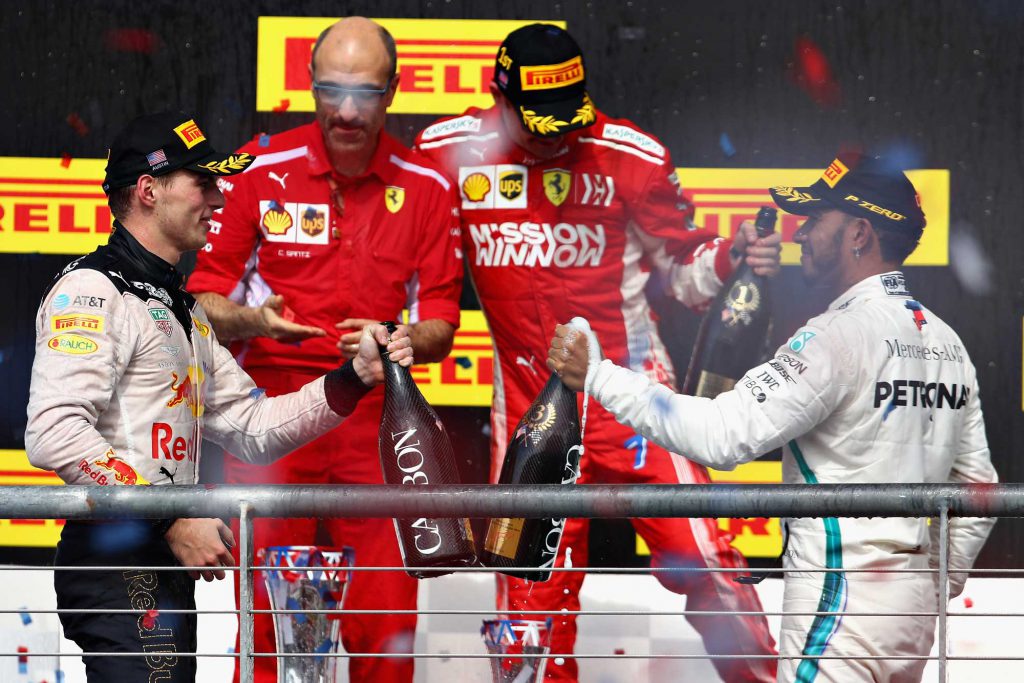 Tyre data
Courtesy of Pirelli Motorsport