Japanese Grand Prix 2018 Strategy Report
8 Oct 2018
Race 17 – 53 Laps – 5.870km per lap – 307.471km race distance – low tyre wear
Japanese GP F1 Strategy Report Podcast – our host Michael Lamonato is joined by Phil Horton from Motorsport Monday and Motorsport Week
HAMILTON WINS IN JAPAN
Lewis Hamilton seized his fourth successive win and his sixth win in seven races at the Japanese Grand Prix to put himself on the brink of his fifth world championship.
Hamilton and Mercedes were just about untouchable all weekend, and Ferrari in any case failed to take advantage of the few opportunities it had to at least try to run the Silver Arrows close.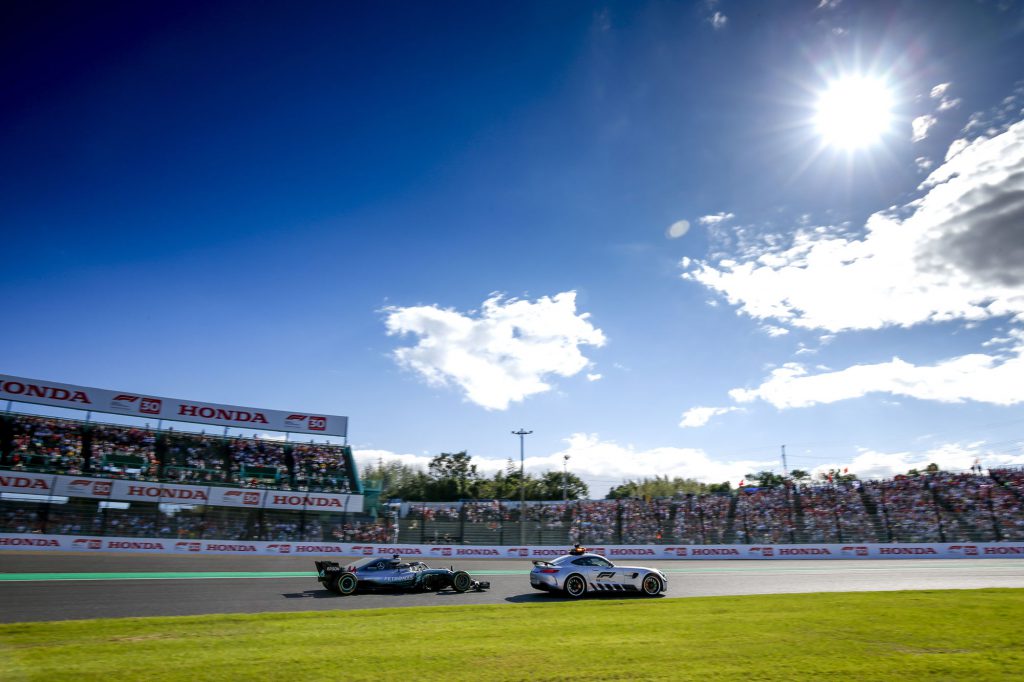 THE BACKGROUND
After being thoroughly showed up in Russia and having long lost the championship initiative, the pressure was on Ferrari to finally strike back against Mercedes, but right from the outset it was clear the Scuderia was destined to struggle in Suzuka — Hamilton topped every practice sessions and the Silver Arrows held comfortable advantages in both the qualifying and long-run simulations.
Worse is that Ferrari seemed to be among those most significantly afflicted by blistering with the soft-compound tyre, the likely backbone of most strategies from Pirelli's medium, soft and supersoft range in Japan.
The only wrinkle in the narrative would that warm and sunny weather was forecast on Sunday, which threatened to push the race from being the comfortable one-stop affair predicted during the overcast Friday practice sessions into marginal territory — but even this would be potentially disadvantageous for Ferrari given the propensity for the soft compound to blister under high loads in hot temperatures.
QUALIFYING
As if to compound Ferrari's woes, rain was forecast to arrive at the track in time for qualifying, and it duly did so at the end of Q2. It presented the teams that qualified for the top-10 shootout with a difficult question to answer: did conditions require slicks or intermediate tyres?
Ferrari plumped for the latter, but as soon as Sebastian Vettel emerged from his garage with the green-striped compound he knew the team had made the wrong call.
Hamilton and Bottas provisionally locked out the front row while Vettel and Raikkonen were sprinting back to the pits to switch to slicks, but by the time they made it back onto the track with the supersoft tyre the rain had arrived. A slippery circuit combined with driver error left Kimi Raikkonen fourth and Vettel ninth, though he was later promoted to eighth after Esteban Ocon served a three-place grid penalty from P8.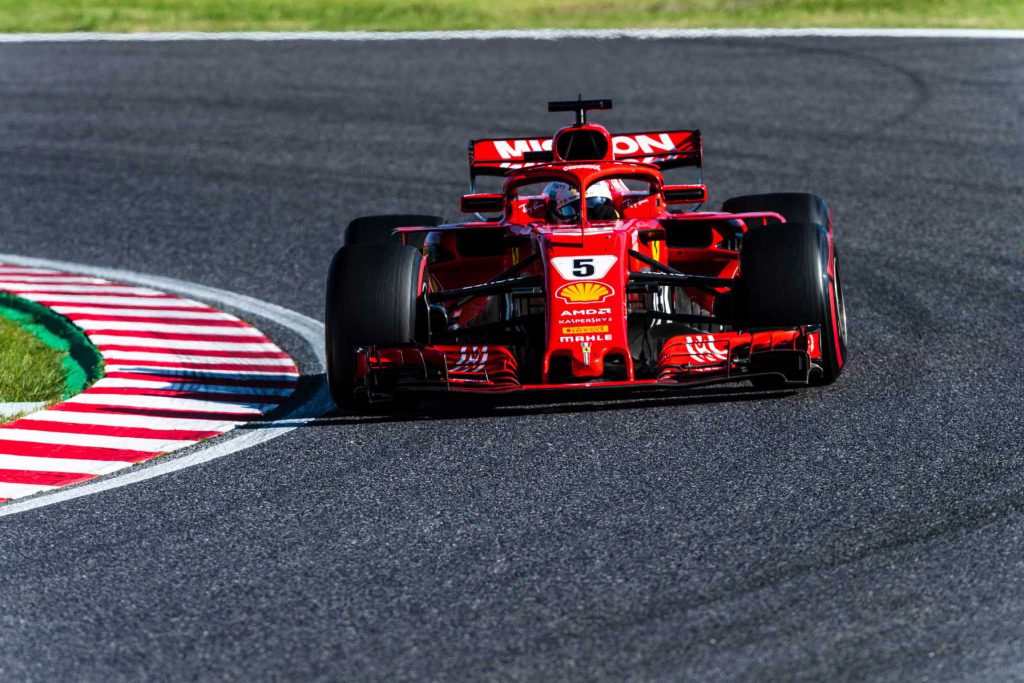 THE DECISIVE MOMENT
Truthfully the decisive strategic moment came in qualifying, when Ferrari bungled its tyre strategy and left Vettel, already so comprehensively pummelled by Hamilton, down for the count halfway down the grid.
However, the German's early-race recovery was impressive. Halfway through the first lap he was up to fifth, and with teammate Raikkonen in fourth he was surely already eyeing off Max Verstappen's third place.
Raikkonen was literally pushed aside by Verstappen at the final chicane, moving Vettel up to fourth, and after a brief safety car — deployed to clean up debris from Kevin Magnussen's punctured Haas — the German engaged the Dutchman in a fight.
But Vettel botched his chance by carrying too much speed down Verstappen's inside into Spoon. Verstappen was able to continue with some damage, but Vettel spun off the track, falling to 19th and setting himself up for yet another recovery drive, which eventually yielded sixth place — not nearly enough to reverse.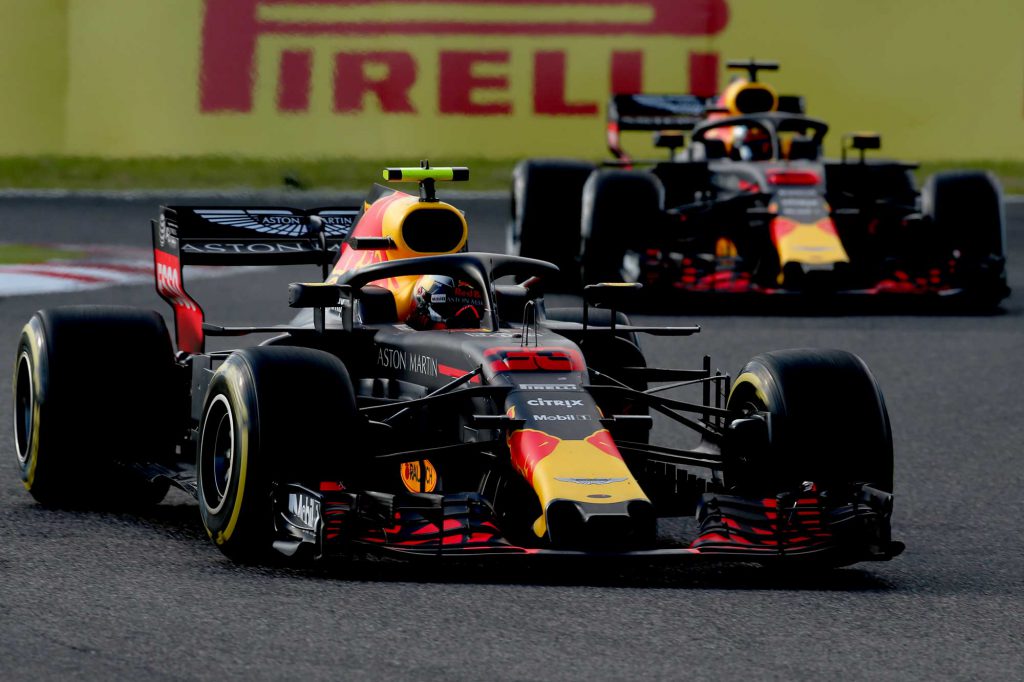 FERRARI THROWS AWAY A PODIUM
Scuderia Ferrari has endured some painful weekends this year, but in many respects the Japanese Grand Prix would rank amongst the worst, with the team's qualifying debacle compounded by an uncompetitive race result that delivered fifth and sixth at the flag, notably behind Daniel Ricciardo's Red Bull Racing car after the Australian started 15th.
Vettel's problems were clearly borne of driver error, but Raikkonen would have fair cause to feel his Japanese Grand Prix could've ended with so much more than fifth place.
Running in fourth between Red Bull Racing teammates Max Verstappen ahead and Daniel Ricciardo behind, Ferrari decided to pit Raikkonen on lap 17, the thinking being that a fresh set of medium tyres would be enough to counteract the damage he picked up in his first-lap tangle with Verstappen at the chicane.
But the team's timing was poor, and Raikkonen emerged behind Esteban Ocon, Sergio Perez and Pierre Gasly and took five laps to pass them.
Verstappen was able to run until lap 21, when he stopped for a new set of soft-compound tyres, and still emerge comfortably ahead of the Finn. Adding further insult was that Ricciardo then managed to jump Raikkonen at his own stop on lap 23, the Australian switching to a new set of mediums.
It isn't the first time Ferrari overestimated the speed with which its drivers would be able to slice through traffic, with the same error being a contributing factor in Vettel's defeat in Singapore.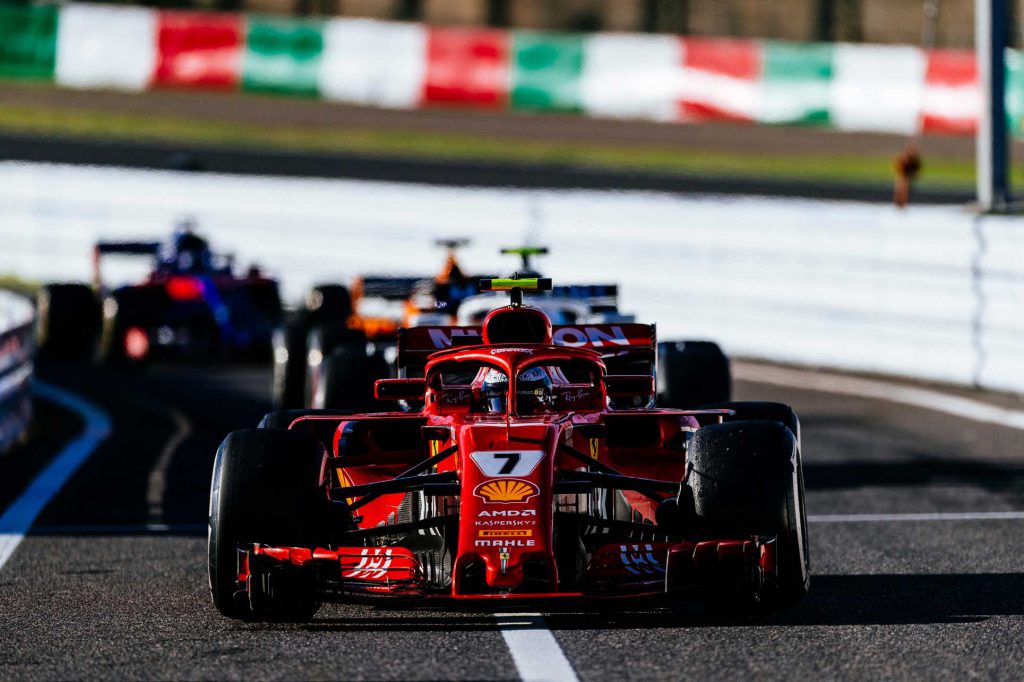 VSC CONTINUES TO PROVE CONTROVERSIAL
The virtual safety car continued to cause some consternation among drivers, with Romain Grosjean being the latest to feel hard done by the full-course yellow programme.
Grosjean complained vociferously over team radio that Perez had illegally closed down his 2.5-second advantage to seize seventh place from him when the race's only VSC period ended on lap 42.
This isn't the first time the virtual safety car has been criticised, with Sebastian Vettel earlier in the year expressing his concern that the system was open to abuse by drivers who adopted unusual driving style to game the system and gain time on their rivals when they're supposed to be maintaining the gap.
The FIA admitted the system had loopholes and has worked to fix them, but in this situation it seems Grosjean was simply mugged at the restart by a craftier Perez — though it's worth noting the potentially mitigating factor that Grosjean had some electrical damage to his car after a fire was spotted burning on the chassis early in the race.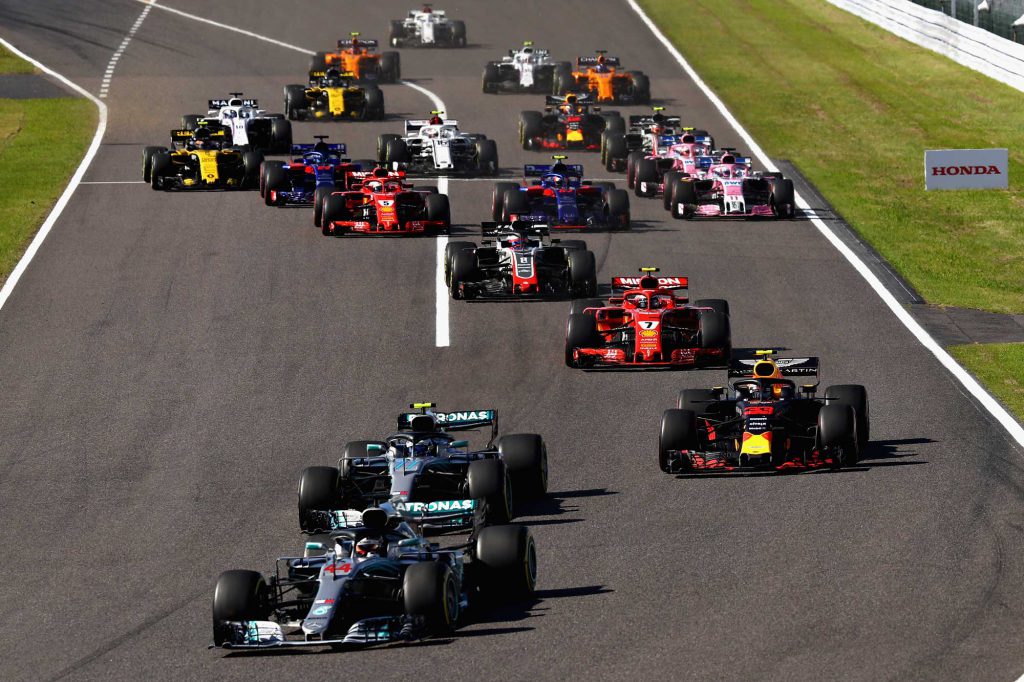 TORO ROSSO DOESN'T DELIVER
Honda-powered Toro Rosso was easily the best supported team in Japan, and qualifying sixth and seventh was as good a result as the enthusiastic fans could've hoped for.
Expectations for a similarly strong finish were high before the race, with the team buoyed by Honda's latest power unit upgrade in particular, but a poor start was the beginning of the Faenza team's unravelling.
Pierre Gasly held seventh place and Brendon Hartley fell to 10th, but the pit wall overestimated the durability of the supersoft tyre and underestimated the power of the undercut, leaving both drivers out too long to maintain position.
The team allowed Force India pair Sergio Perez and Esteban Ocon to execute a clean undercut when they stopped on laps 24 and 26, and when Gasly and Hartley followed suit on laps 29 and 28 they dropped to 13th and 17th respectively, with the former stuck behind Marcus Ericsson and the latter behind Lance Stroll.
Gasly muscled his way past Ericsson into 10th and spent the last 10 laps defending against Renault's Carlos Sainz, who was equipped with a fresh set of medium tyres, but in doing so he blistered his soft-compound rubber, which triggered his surrender of the points-paying position three laps from the end.
MARCUS ERICSSON'S NO-STOP RACE
Marcus Ericsson started from the back of the grid after a crash in Q1, but the Sauber car had strong qualifying and long-run pace, with teammate Charles Leclerc qualifying 11th and starting from 10th.
Sauber used that long-run pace to execute an ambitious one-stop strategy by pitting Leclerc and Ericsson behind the safety car on laps four and five respectively, giving them almost 50 laps to run on a single set of medium tyres.
The plan seemed to work for Leclerc, who was running behind the points-scoring Force India cars before he was forced to retire the car, but Ericsson struggled to defend against midfielders on fresh tyres in the second half of the race and had to settle for a nonetheless decent recovery to 12th
Tyre data
Courtesy of Pirelli Motorsport