German Grand Prix 2018 Strategy Report
24 Jul 2018
Race 11 – 67 Laps – 4.574km per lap – 306.458km race distance – medium tyre wear
German GP F1 Strategy Report Podcast – our host Michael Lamonato is joined by Lawrence Barretto, Formula1.com Senior Writer
HAMILTON HOLDS HIS NERVE TO WIN FROM 14TH ON THE GRID
The 2018 German Grand Prix was decided by wet weather, but ironically it was those who stuck with slick tyres that proved the biggest winners, including Lewis Hamilton, who stormed from 14th on the grid to lead a Mercedes one-two ahead of Valtteri Bottas after 67 laps.
But Hamilton didn't have the superior strategy — in fact it was teammate Bottas, who would likely have won the race were it not for a team order to hold position during the frenetic final 10 laps of the grand prix.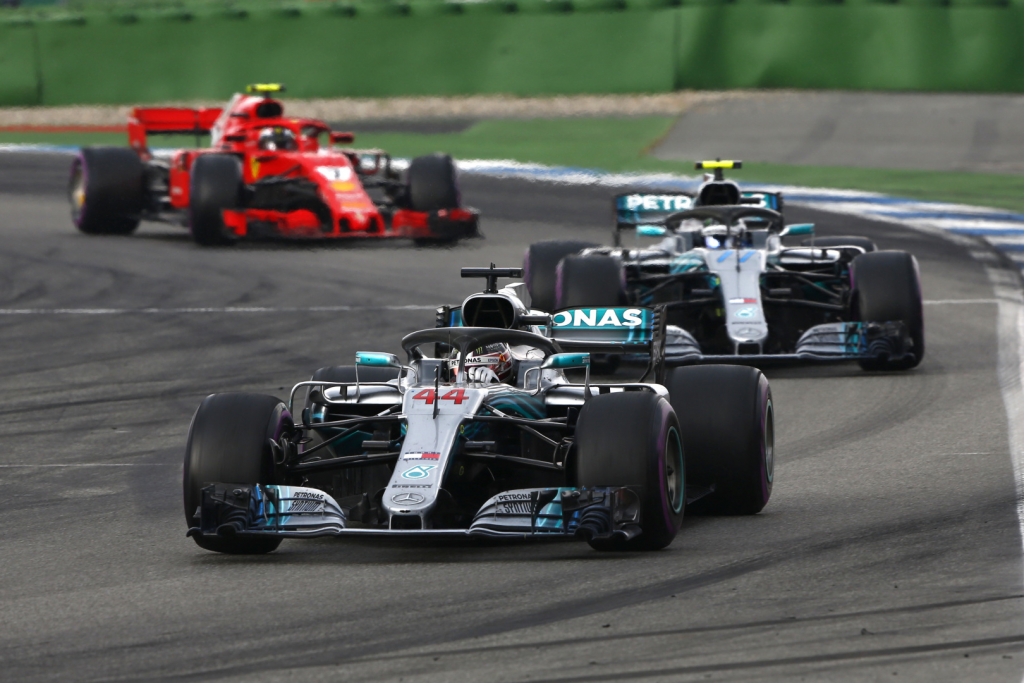 THE BACKGROUND
The German Grand Prix was something of a leap into the unknown for Formula One. Not only had it not been to the Hockenheimring in two years, but Friday, Saturday and Sunday all featured dramatically different weather, with free practice conducted under baking heat, Saturday on a cooler track after heavy rain washed out FP3, and Sunday a combination of both, with the race starting warm and dry but ending in mixed conditions.
Whereas the ultrasoft tyre — the softest of the ultrasoft-soft-medium array brought by Pirelli — was blistering on Friday, it was operating ideally on Saturday, and by Sunday Pirelli was predicting an easy one-stop race with any combination of tyre.
The arrival of rain on Sunday afternoon was the overriding consideration in deciding the pit window, however, with big gains on offer for those who could time their pit stop with the need to switch to wet-weather tyres compared to those who would have to make a second stop. Flexibility, therefore, would be key.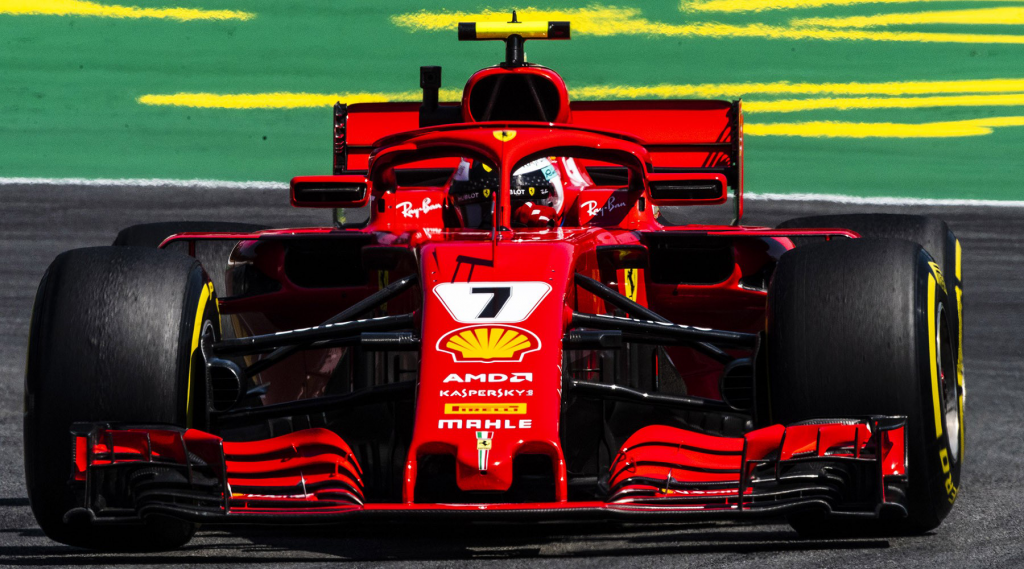 QUALIFYING
Ferrari dominated qualifying, with Sebastian Vettel acing pole and Kimi Raikkonen qualifying third. Better still, Valtteri Bottas (P2) and Max Verstappen (P4) would be without strategic back-up, with Lewis Hamilton starting from P14 after a hydraulics leak took him out of qualifying and Daniel Ricciardo starting from P19 thanks to a power unit change penalty.
Their climb through the field would be a formality in faster machinery, which in some respects gave them a small strategic weapon: by starting on harder tyres, they could stretch their first stint far longer than their other top-six rivals, who would have to pit before lap 30 after starting on worn ultrasoft rubber.
If Hamilton and Ricciardo could get back into the top six after the leaders made their pit stop and in time for the rain, an unlikely win wasn't out of the question — as indeed transpired to be the case for Hamilton, with Ricciardo forced into retirement with power unit troubles early in the race.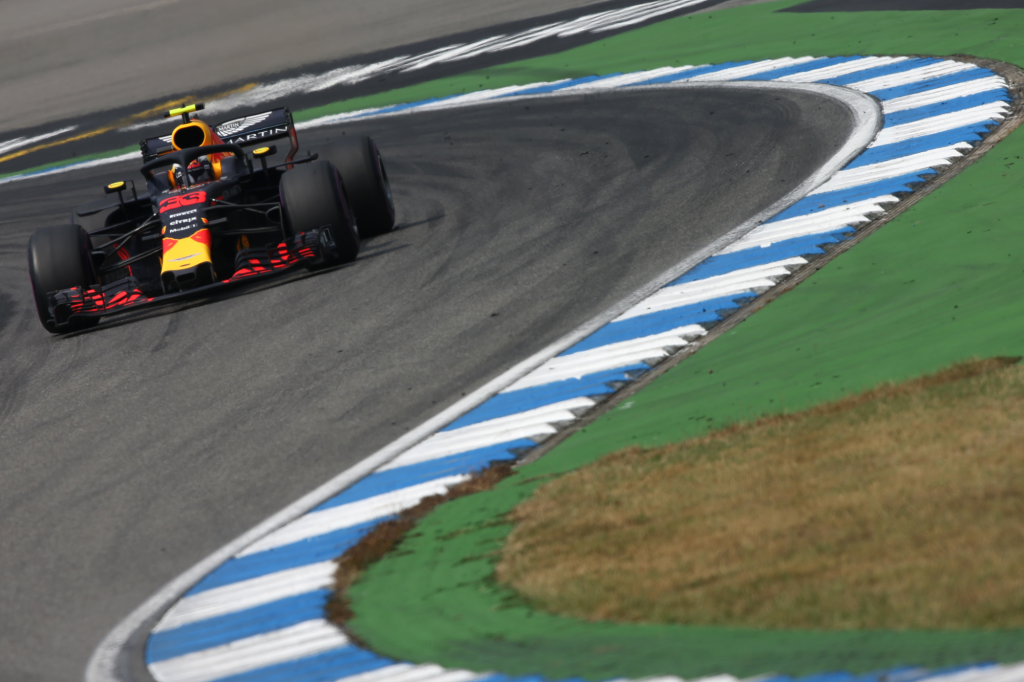 THE DECISIVE MOMENT
Lewis Hamilton's success hinged on lap 52, when Sebastian Vettel's crash in the rain triggered a safety car. The team, already committed to pitting Bottas, was torn between how it should handle Hamilton, who was third behind Kimi Raikkonen at the time.
The confusion is lovingly recreated here in the conversation between Hamilton and his race engineer, Peter Bonnington.
PB: "Box, box. Box, box. Get the gap. The gap to Valtteri — "
LH: "Kimi's staying out!"
PB: "No, stay out! In, in, in, in, in, in, in, in, in, in, in, in, in, in, in, in."
Hamilton reacted to the first call to stay out, clambering over the grass dividing the pit entry and the track — he was reprimanded for it after the race — but had he stopped he would have ended up behind Bottas at the safety car restart on the same tyres and would therefore have likely finished there. Moreover, Ferrari might have opted not to pit Raikkonen on the following lap and instead hold track position in the lead, relegating Mercedes to second and third.
Instead, when Raikkonen pitted on the following lap it was Hamilton who inherited the lead and was therefore tasked with defending first place on his used tyres against Bottas and Raikkonen shod with fresh rubber.
Bottas attacked aggressively immediately while Hamilton struggled with tyre warm-up, but the Finn was quickly told to hold position, lowering blood pressure on the pit wall and allowing Hamilton to escape to victory.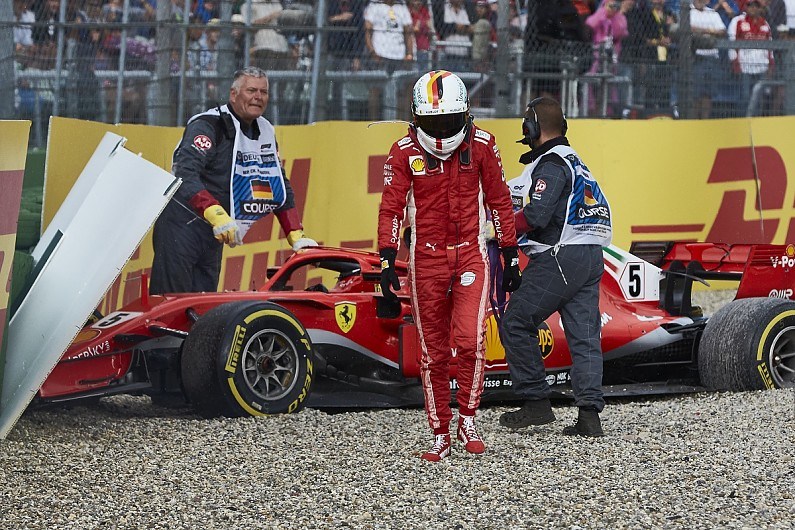 A RACE DEFINED BY ANTICIPATION FOR RAIN
What put Hamilton in the position to manage the rain was his 42-lap opening stint on the soft tyre, having been hoping that rain would arrive somewhere during the middle phase of the race to effectively give him a free pit stop compared to those who had already made their first stop in dry conditions and would have to stop a second time for wet-weather rubber.
When rain arrived on lap 43, mere moments after he made a stop onto dry tyres, Hamilton appeared to have been supremely unlucky, but the rain was focussed only at turn six, meaning on balance his new ultrasoft tyres were the best option and his pit stop, somewhat fortuitously, the optimum strategy at the time.
The question was whether the rain would intensify.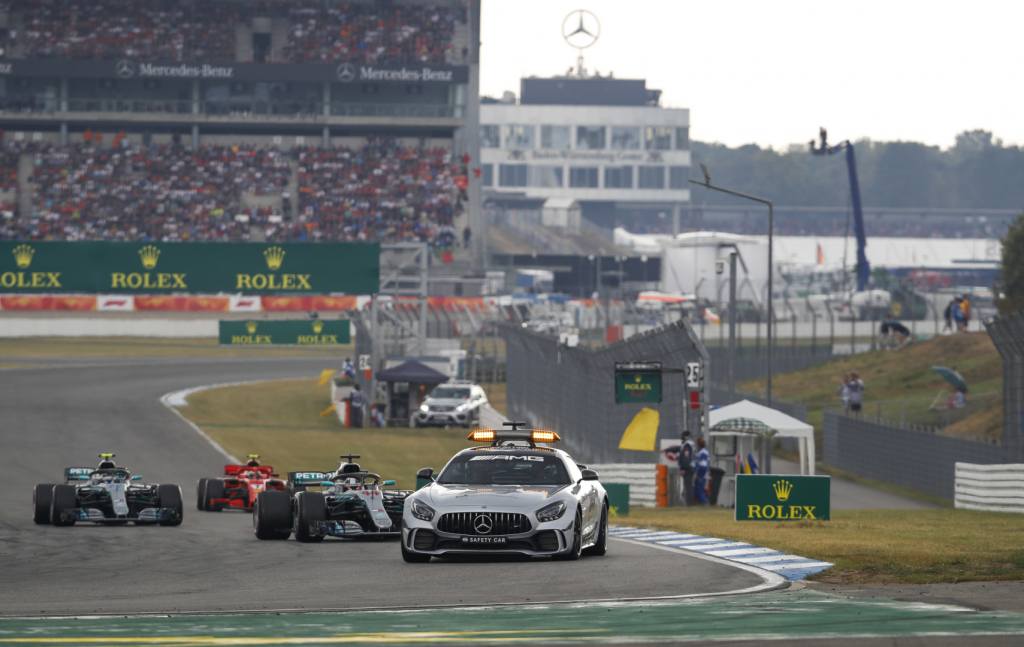 THE CHANCE TO BE A HERO (OR ZERO)
Max Verstappen — then with nothing to lose, running ahead of only Hamilton and way ahead of the midfield — Pierre Gasly, Charles Leclerc and Fernando Alonso all stopped for intermediate tyres hoping that the rain would get worse and they'd end up big winners. The opposite came to pass, however, and the rain momentarily dried up.
All four returned to the pits for a costly additional stop between two and three laps later, eliminating all bar Verstappen from points contention.
However, the question was posed a second time only two laps later, on lap 50, when the rain became heavier and more widespread. It was enough to cause Vettel to crash, and the resulting safety car triggered another wave of pit stops.
Nico Hulkenberg, Romain Grosjean, Kevin Magnussen and Carlos Sainz all stopped for new intermediate tyres, assuming now that the rain was here to stay, but all four were forced back into the pits four laps later, still behind the safety car, for ultrasoft tyres after it became clear the rain wasn't severe enough for wet-weather tyres.
Hulkenberg got away with it as the gap to the cars behind him hadn't had time to close behind the safety car. Grosjean was less lucky, dropping from seventh to tenth, but his ultrasoft tyres allowed him to rocket past Brendon Hartley, Marcus Ericsson, Esteban Ocon and Sergio Perez, all of whom were running older tyres having not stopped for the rain.
Magnussen was the biggest loser, losing places in the slippery conditions and incorrectly stopping for intermediate tyres, falling from what could have been fifth place after Vettel's retirement to 12th at the flag after his stops, albeit winning a place after a 10-second time penalty was handed to Sainz, who also suffered after switching to and from the intermediate tyre.
Tyre data
Courtesy of Pirelli Motorsport