Austrian Grand Prix 2018
2 Jul 2018
Race 9 – 71 Laps – 4.318km per lap – 306.452km race distance – medium tyre wear
Austrian GP F1 Strategy Report Podcast – our host Michael Lamonato is joined by Abhishek Takle – F1 journalist.
VERSTAPPEN WINS AUSTRIAN RACE OF ATTRITION
Red Bull Racing was an unlikely victor of its home race at the Red Bull Ring, where technical failures and blistering tyres the hitherto dominant Mercedes cars.
It was a trying day for the Silver Arrows, with both cars retiring from the race, though not before the team had managed to make a series of tactical blunders that conspired to rob Lewis Hamilton of what could have been an easy win.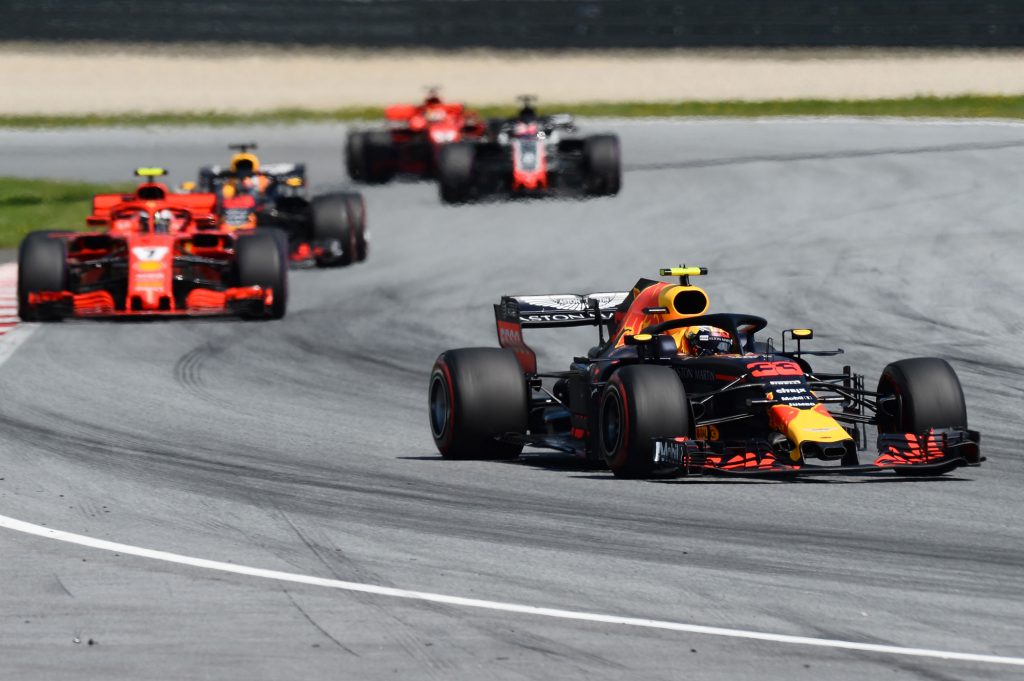 THE BACKGROUND
The Austrian Grand Prix is not the shortest lap by length but it is the quickest — Valtteri Bottas's pole position time was just 63 seconds, and race pace wasn't much slower.
The Red Bull Ring is obviously a fast circuit, then, but more important strategically is that it features no particularly fast or slow corners nor especially long straights and its asphalt is relatively smooth, which means tyre degradation and wear are low.
There were some concerns about graining after Friday practice on the ultrasoft tyres, however, partly because the overcast conditions kept the track cool — though the warmer, sunnier conditions on Sunday turned this predicted feature of the race on its head.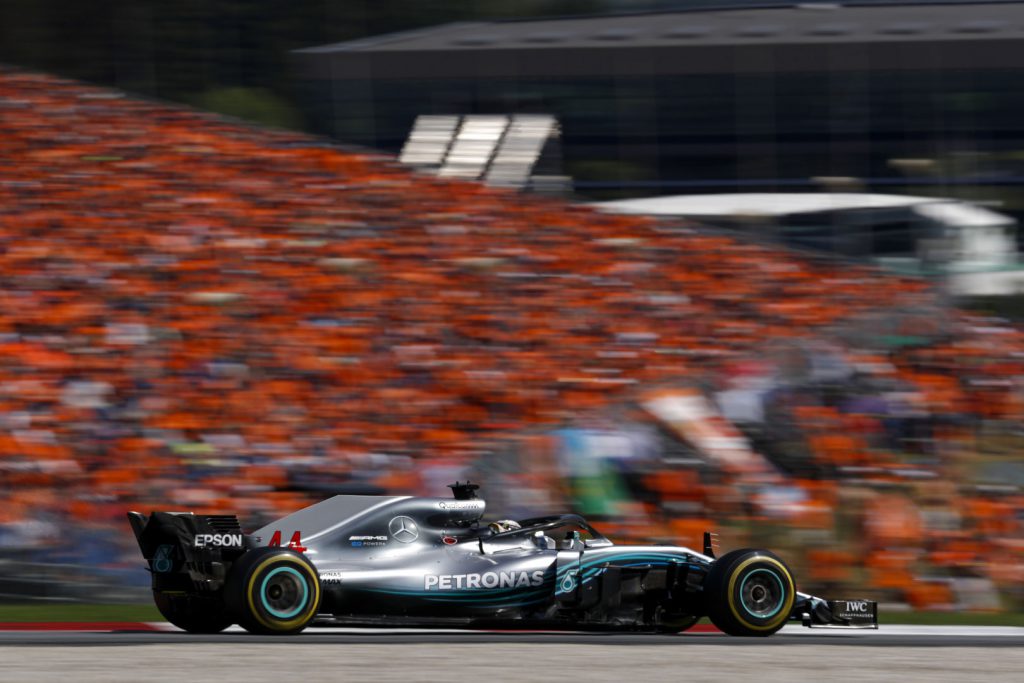 QUALIFYING
As was the case at the French Grand Prix, Ferrari stuck with the ultrasoft tyres while Mercedes and Red Bull Racing used the supersoft compound in Q2, meaning they'd start the race on the more durable compound, giving Valtteri Bottas and Lewis Hamilton some added flexibility and the opportunity to avoid graining.
Pirelli, however, predicted little difference in the two compounds and forecast the race to be a straightforward one-stop with a wide window for pit stops from and to any of the three tyres.
Where the ultrasofts did have an advantage was off the line, with the superior grip offering Kimi Raikkonen a chance to take the lead, though he ultimately couldn't pass either Mercedes.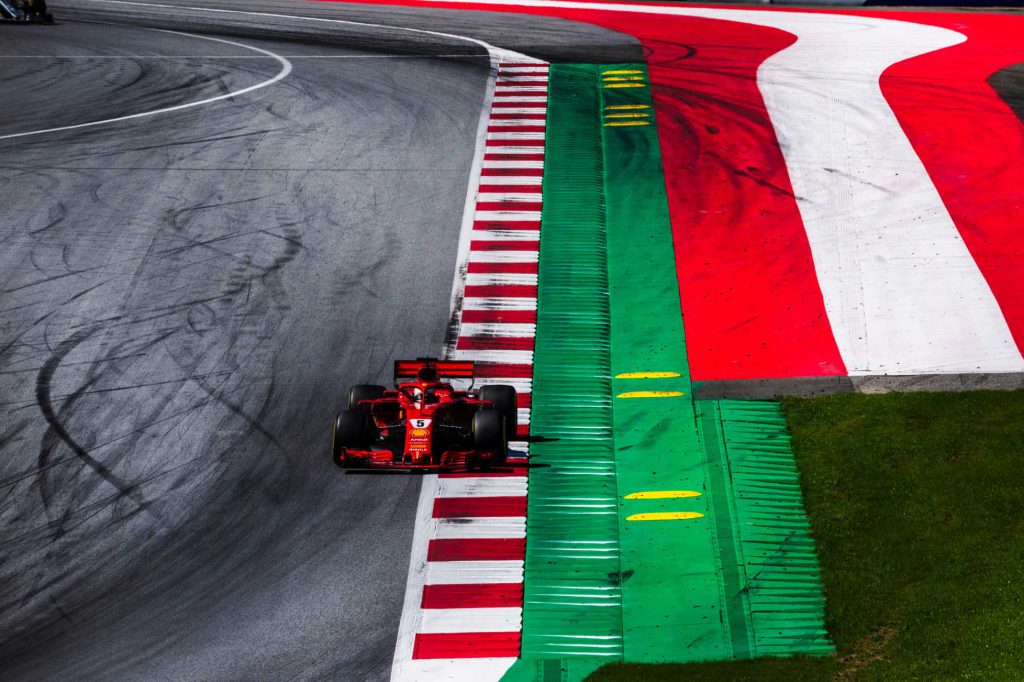 THE DECISIVE MOMENT
"We asked Dietrich if he could turn the heater up for Sunday, which he duly did!" said Christian Horner, explaining away Mercedes's inferior management of its tyres in the warm weather, but his joke rang true in the sense that the weather played a decisive factor in taking the win away from Hamilton.
Under the sunny Austrian skies track temperatures skyrocketed, which promoted debilitating blistering in all compounds — but this alone wasn't enough to rob Hamilton of what could've been an easy win in his own right.
The trigger was Valtteri Bottas losing hydraulic pressure and sopping by the side of the road on lap 14, causing a virtual safety car under which all four Ferrari and Red Bull Racing drivers pitted for new tyres. Hamilton did not.
Almost immediately Mercedes admitted it had been an own goal. Hamilton's fresher-shod rivals began closing in, guaranteeing the Briton would drop places on his first pit stop, which came on lap 25.
This was compounded by the blistering the appeared on his new soft tyres, which force him to stop a second time on lap 52, putting him firmly out of victory contention before a fuel pressure problem forced him out of the race.
Ricciardo also had blistering issues, forcing him to make a second stop on lap 38 — he later retired with exhaust problems — but noteworthy was that Verstappen, now in the lead, and neither Ferrari driver were suffering blistering to the same extent.
Ferrari was confident of having superior tyre wear — the Scuderia has often been gentler on Pirelli rubber — whereas Verstappen had the benefit of running in clear air for most of the race, a benefit not accorded to Ricciardo or Hamilton.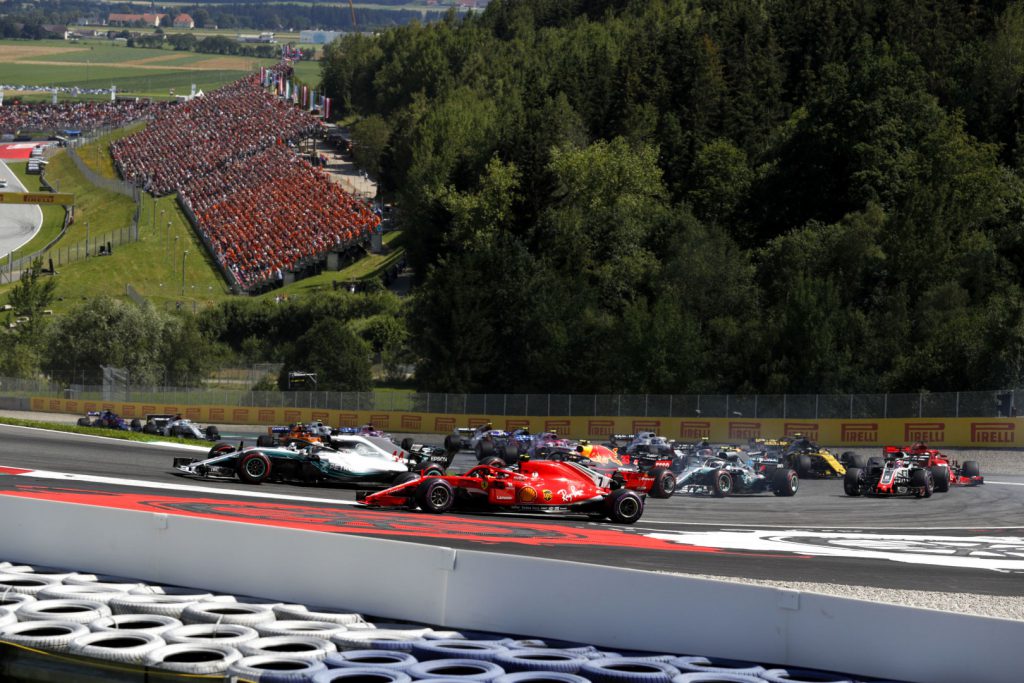 DECISIONS FOR FERRARI
Ferrari's approach to attempting to relieve Verstappen of his lead and score maximum points hinged on two questions: when to push and in which order their cars should finish.
At around lap 55 Ferrari gave Raikkonen the all-clear to unleash his car's pace on the Dutchman, who was nursing his tyres after the team had informed him of Ricciardo's problems. Presumably the call was based on an assessment that fuel and tyres would last the distance, but would an aggressive earlier push, even if conservation was required late in the race, have been enough to force Verstappen into blistering his tyres in the same way Ricciardo had?
Perhaps of more import in the championship fight, however, is that Vettel finished behind Raikkonen despite the latter being only an outside chance for the title. Vettel emerged from the race with a one-point lead, but it could have been four points had Raikkonen surrendered second place to his teammate. Whether those points play a part come Abu Dhabi will be fascinating to find out.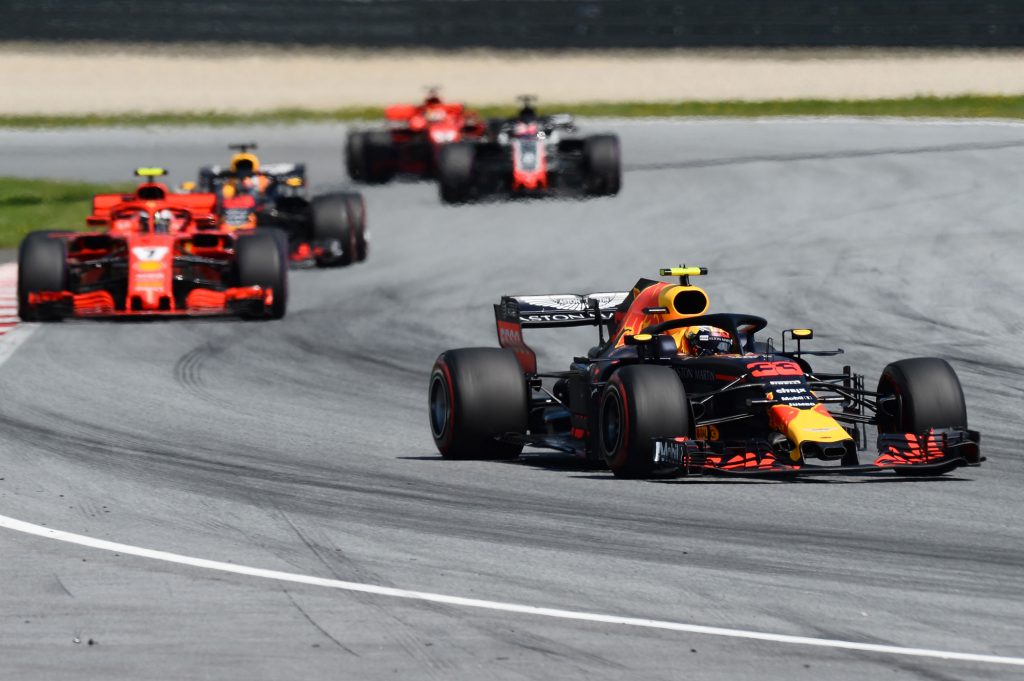 PITTING UNDER VSC SAVED TIME
Haas and Force India split their strategies, with Romain Grosjean and Esteban Ocon pitting under VSC conditions while Magnussen and Perez continued until laps 28 and 27 respectively. Those who stopped during the favourable VSC conditions, when cars are slowed to a predefined delta time, saved time not available to those who made their tyres changes at what would otherwise have been the optimal window.
SAUBER USES TEAMWORK
Charles Leclerc started from 17th with a gearbox penalty and dropped to 19th after a trip through the gravel on lap two, but he recovered to finish impressively in ninth thanks in equal parts to retirements, being out of position amongst slower cars and pitting under the VSC.
His teammate, Charles Leclerc, also executed a strong race. He started from 18th and used the contrastrategy — starting on softs and going long, to lap 45, before changing to supersoft — to end the race on the faster tyre to attack for position, delivering him 10th place.
Leclerc surrendered ninth place to his teammate to attack Fernando Alonso in eighth place, but when the Swede couldn't get the job done on the McLaren, the pair switched back.
Tyre data
Courtesy of Pirelli Motorsport