Canadian Grand Prix 2018
12 Jun 2018
Race 7 – 68 Laps – 4.361km per lap – 296.584km race distance – medium tyre wear
Canadian GP F1 Strategy Report Podcast – our host Michael Lamonato is joined by Ernie Black – the F1 Poet
VETTEL VICTORIOUS IN MANAGEMENT-FOCUSSED CANADIAN GRAND PRIX
Sebastian Vettel cruised to pole position on Saturday to take an effortless lights-to-flag victory on Sunday, besting Mercedes at a circuit the German marque previously considered a fortress.
But what was tipped to be an action-packed race turned into a fizzer when the vast majority of the field committed to a one-stop strategy despite Pirelli supplying its softest tyres for the Circuit Gilles Villeneuve.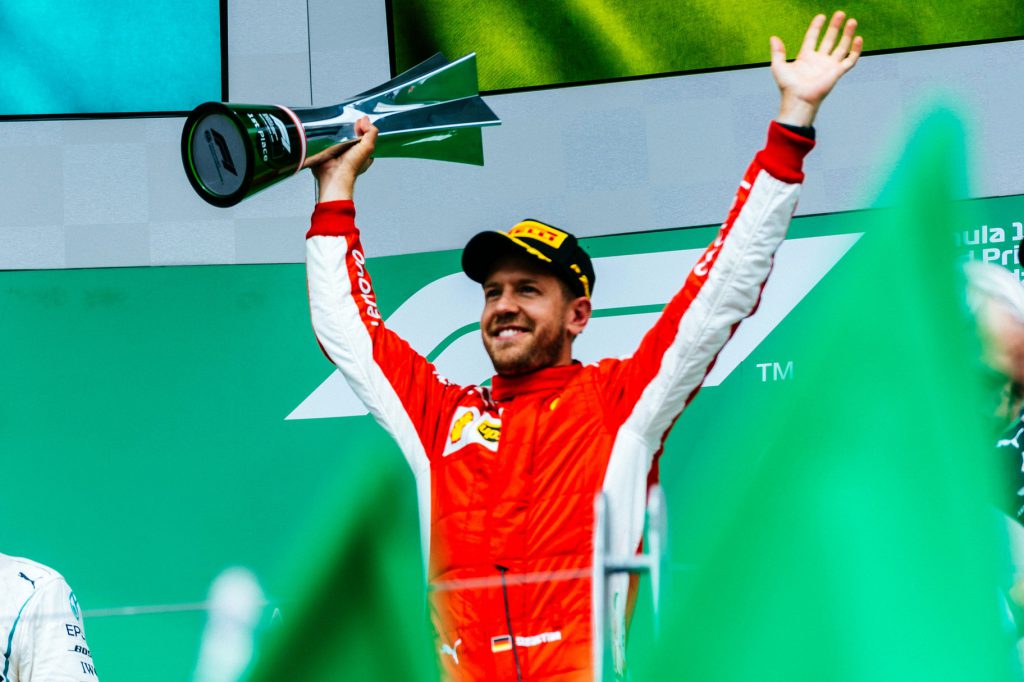 THE BACKGROUND
The hypersoft compound made its second appearance of the season after its Monaco debut two weeks ago and was expected to be given a more rigorous workout at a circuit closer to the norm than the slow and twisty Monte Carlo streets.
While the pink-walled tyre once again delivered a significant advance in grip, it proved sufficiently unpopular as a race tyre that Mercedes and Ferrari wanted to avoid using it on Sunday, expecting degradation to be too great to offer strategic flexibility — indeed Mercedes had brought enough sets only for qualifying.
The weekend also featured new engine specification from Ferrari, Renault and Honda. Mercedes intended to bring a new specification to the power-sensitive circuit too but discovered a "quality issue" at the factory and made the decision on the Wednesday before the race to stick with its season debut units for the seventh race in a row.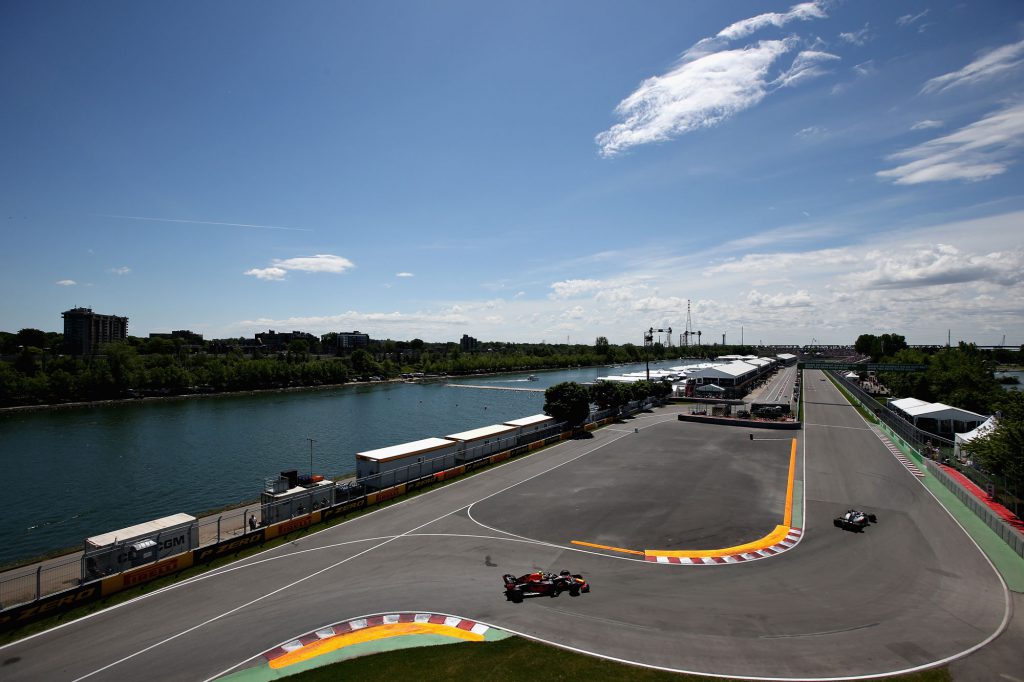 QUALIFYING
As expected, Ferrari and Mercedes used the ultrasoft tyre in Q2 in order to start the race on the middle compound and avoid racing with the brittle hypersoft. Red Bull Racing, however, committed to the hypersoft as the race start tyre for both Max Verstappen and Daniel Ricciardo, banking on the excellent usage it got from it in Monaco to benefit it in Canada.
Vettel set two laps in Q3 good enough for pole, ultimately holding a margin of 0.093 seconds over Valtteri Bottas. Mercedes's delayed second-specification power unit was estimated to be worth a tenth of a second or more, leaving some to wonder what could have been.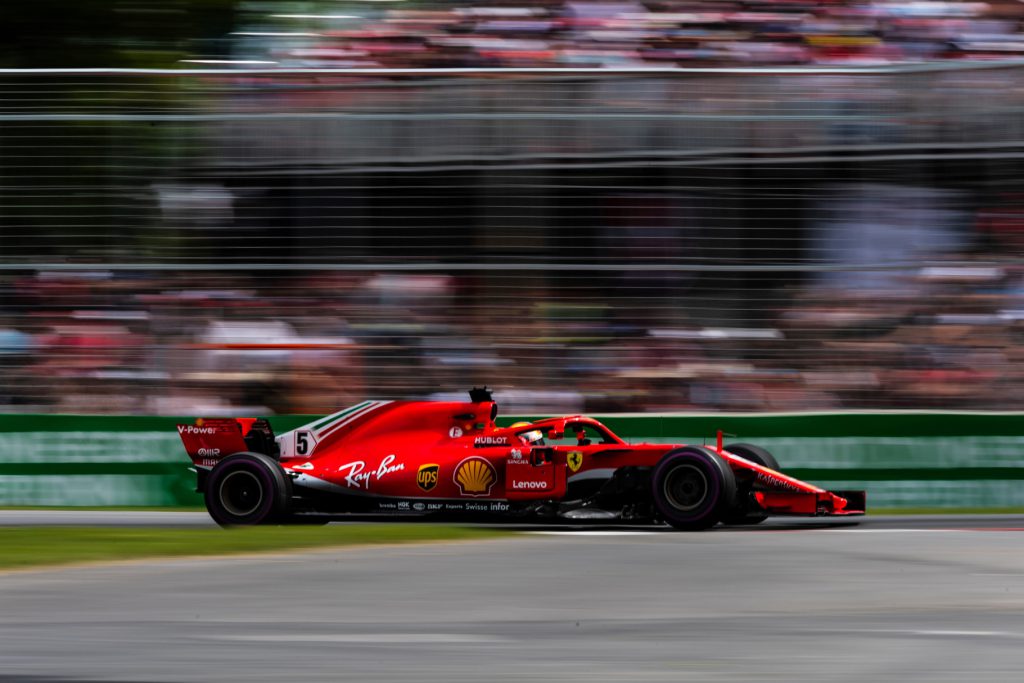 THE DECISIVE MOMENT
The battle of position amongst the top six was only alive at two key moments in the grand prix and was settled relatively early.
The first flashpoint was Daniel Ricciardo's advance on Lewis Hamilton for fourth after the Australian had jumped Kimi Raikkonen for fifth on the first lap. Hamilton's power unit was suffering from overheating, making him particularly vulnerable, and he was forced to make an early lap-16 stop to open some cooling, taking a new set of supersoft tyres in the process.
Ricciardo unleashed the pace that had been bottled while stuck behind Hamilton, setting two purple sectors and pitting at the end of lap 17. It was enough to emerge from the pits ahead of the Briton, claiming net fourth place.
Kimi Raikkonen, who had moved up to third after Ricciardo, Hamilton and Max Verstappen made their early stops, had the opportunity to get ahead of Hamilton too when he made his stop on lap 32.
A pit stop is worth around 18 seconds in Montreal — Ricciardo had more than a 19-second buffer before emerging one second ahead of Hamilton — and Raikkonen a touch more than the requisite time, but Hamilton had a tow from Ricciardo and Sirotkin down the back and pit straights that helped him fractionally overcome Raikkonen for fifth place.
LOST POINTS FOR FORCE INDIA
Esteban Ocon took home two points for ninth place but rightly felt entitled to Nico Hulkenberg's seventh place, having jumped the German on the first lap — but the Frenchman's pit stop was slowed by a rear jack problem that cost him places to Hulkenberg and also Carlos Sainz in the second Renault. He finished just one second adrift from the Renault pair.
Sergio Perez likewise could've scored big points, but the Mexican tangled with Sainz at the safety car restart, bumping wheels with the Spaniard and dropping a swag of place as he ran wide at turn one. Force India put him on a two stop in an attempt to recover place, but to no real avail — and to add insult to injury, he was stripped of the 13th place he took from Kevin Magnussen thanks to the chequered flag being waved a lap early.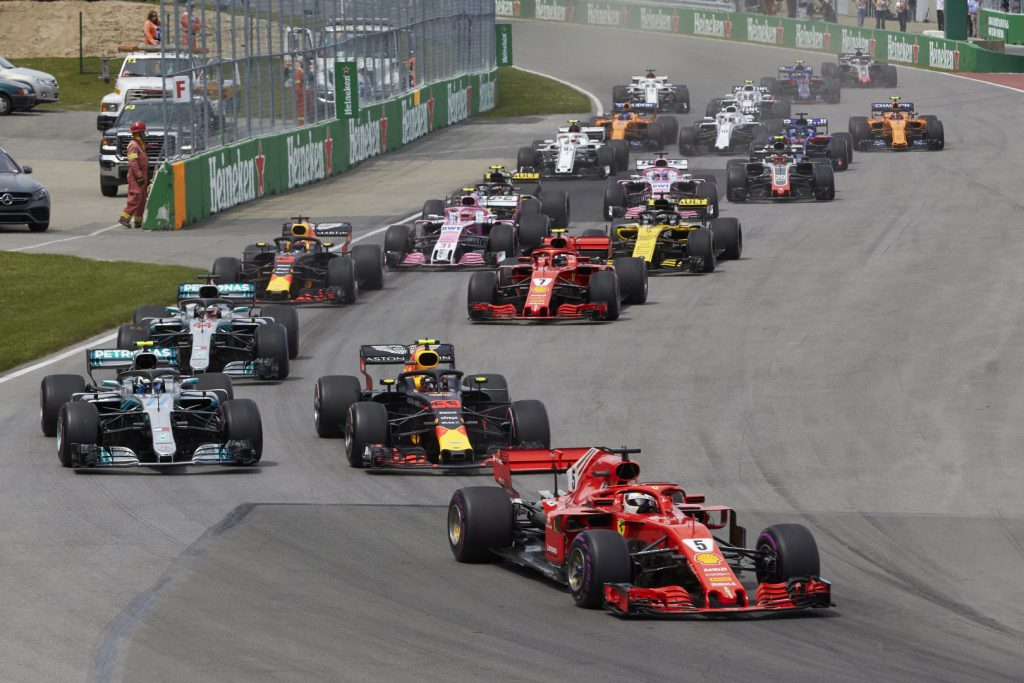 ALONSO ENDURES FORGETTABLE 300TH GRAND PRIX
Fernando Alonso had his sights set low for Canada, but being outqualified by a Sauber and retiring early were probably not features in even his pessimistic forecast.
The Spanish veteran was rightly disappointed to find his McLaren wasn't quick enough to qualify ahead of Sauber's Charles Leclerc, with whom he battle in the opening stint of the race until he successfully undercut the Monegasque with a lap-18 stop before retiring on lap 40 with a power unit problem.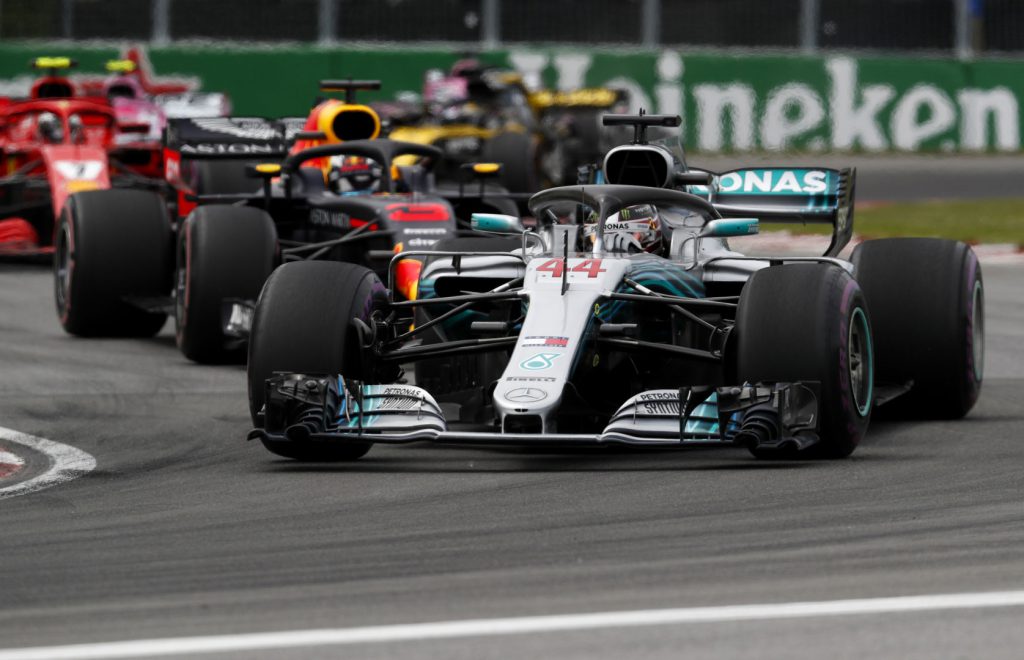 PIERRE GASLY AND ROMAIN GROSJEAN GO LONG FROM THE BACK
Pierre Gasly and Romain Grosjean started from 19th and 20th on the grid thanks to various power unit problems, but both climbed up the order to 11th and 12th with diverse strategies.
Gasly used what looks like an affinity with Pirelli's hypersoft tyre — he executed an extremely impressive 37-lap stint on the pink tyres in Monaco — to set competitive times on the softest rubber for the opening 23 laps before pitting, the longest first stint amongst his midfield rivals bar Grosjean.
It left the Frenchman 12th, which turned into 11th after Alonso's retirement.
Grosjean, alternatively, took his ultrasofts to lap 48, banking on the statistical likelihood of a safety car to make a free stop from what was at the time ninth place. The crash never came, however, forcing him to stop and drop to P12.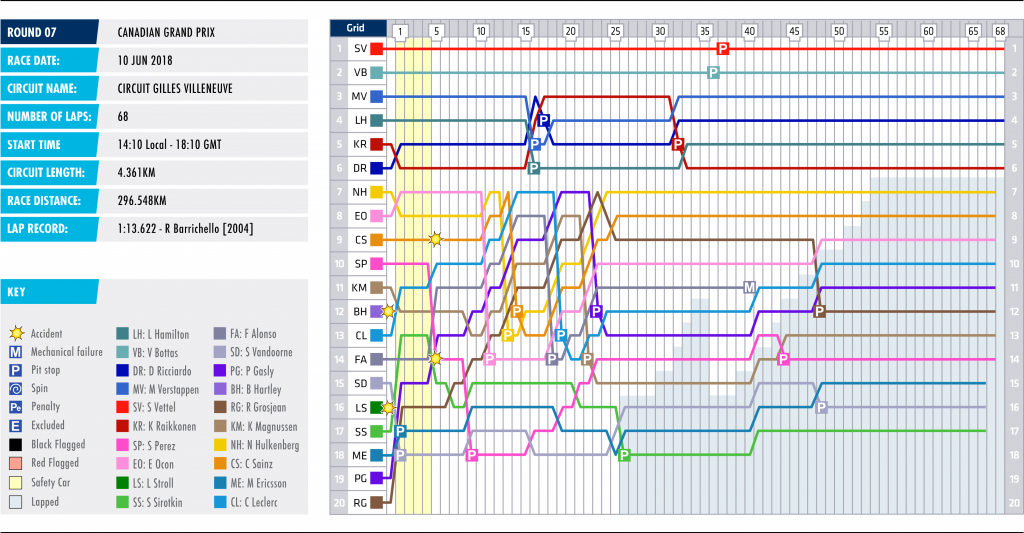 Tyre data
Courtesy of Pirelli Motorsport