Bahrain Grand Prix 2018
10 Apr 2018
Race 2 -57 Laps – 5.412km per lap – 308.238km race distance – medium tyre wear
Bahrain GP F1 Strategy Report Podcast – our host Michael Lamonato is joined by Jack Nicholls from the BBC F1.
DUEL IN THE DESERT: VETTEL BEATS MERCEDES IN THRILLING BAHRAIN GP
Ferrari and Sebastian Vettel openly admitted that luck played a significant part in delivering victory at the season-opening Australian Grand Prix, but in Bahrain only grit and driving nous got the Scuderia over the line against championship rival Mercedes.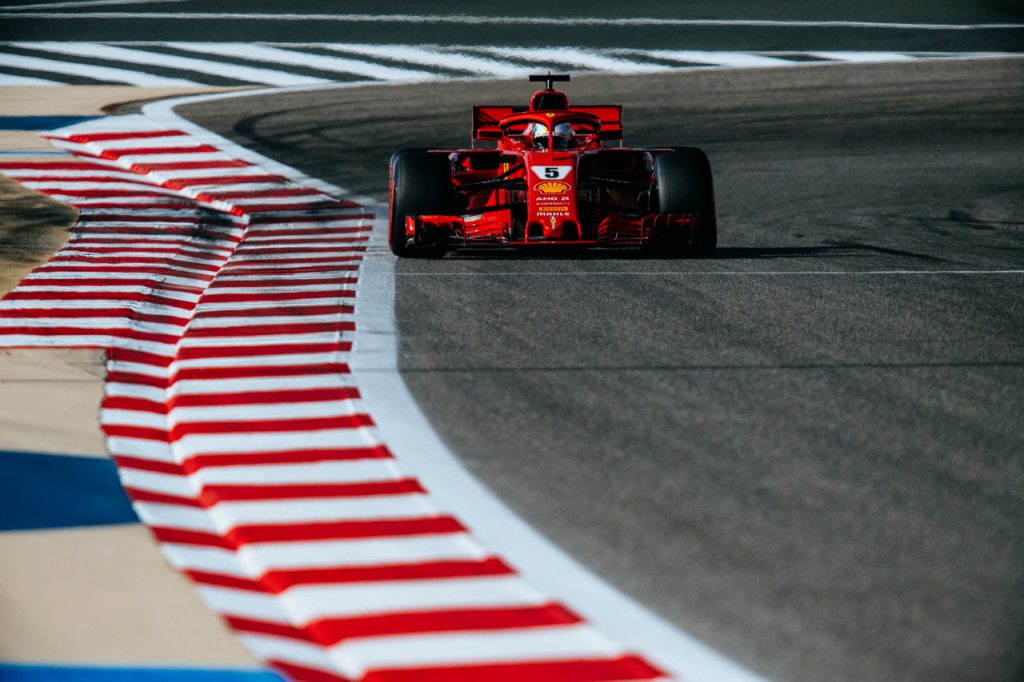 THE BACKGROUND
Pirelli has been using new race simulation software to better predict the performance of its tyres at any given race track with the stated aim of creating races delicately balanced between one and two stops to create strategic intrigue.
In Bahrain, naturally aided in part by the ease of overtaking around the Sakhir circuit, Pirelli aced it, with the selection of medium, soft and supersoft tyres delivering a rich combination of different strategies.
Interesting was that free practice suggested Mercedes held none of the advantages it enjoyed in Australia, with the fight at the front closely matched between the German marque, Ferrari and Red Bull Racing.
However, as has been the case in the past few seasons, the hard-compound tyres, particularly the mediums and softs, have been favourites of the silver cars, meaning these compounds were likely to form the spine of Mercedes's strategy.
This meant a one-stop race was the natural Mercedes preference, especially given Lewis Hamilton was demoted to ninth on the grid with a gearbox change penalty.
Would Ferrari be fast enough to two-stop around the one-stopping Mercedes cars? Well, yes and no.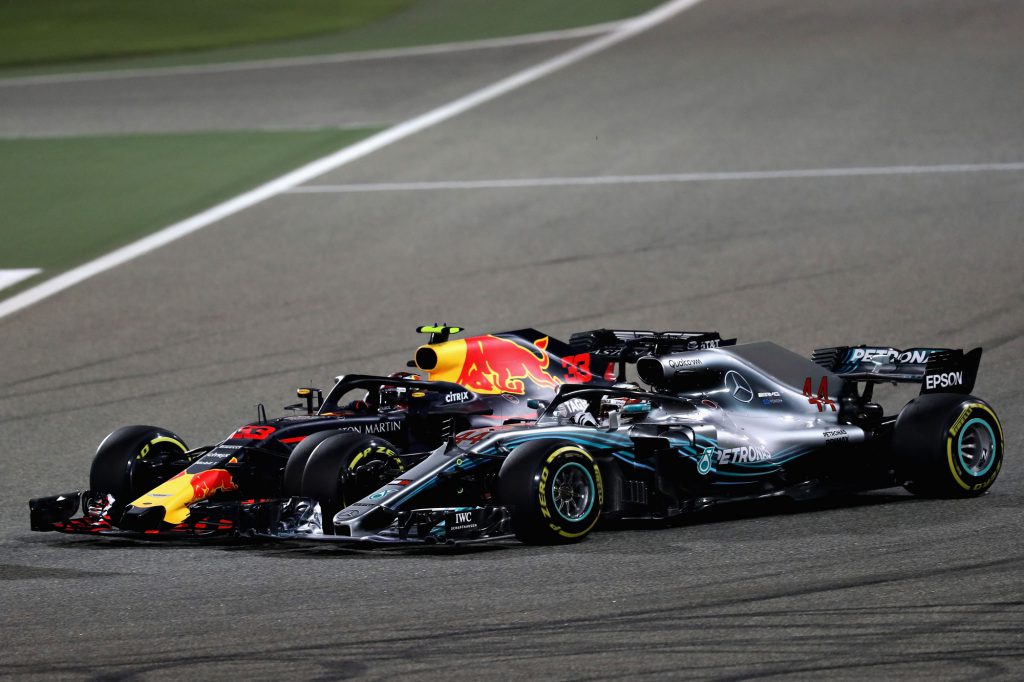 THE DECISIVE MOMENTS
By lap eight Hamilton had climbed from ninth and fourth, putting himself in podium contention. Both Red Bull Racing cars had also retired by this early stage, creating a straight Ferrari-Mercedes duel.
The decisive moment came on lap 18, when Vettel was the first to pit, Ferrari noting that Bottas had closed to within a tenth of a second of being within undercut range — than distance from which Bottas would've been able to and use his fresh tyres advantage to keep ahead of Vettel when the German responded on the following lap.
Indeed Mercedes seemed to deploy its mechanics into the pit lane, only to withdraw them when Vettel arrived for his stop — whether this was a genuine undercut attempt or a ploy to force Ferrari to pit Sebastian is up for debate.
Either way, this committed Vettel and, later, Raikkonen to two-stop races, and Mercedes opted to counter with a one-stop strategy.
It became clear by mid-distance that Hamilton had strong pace on the medium compound, which the team spent a lot of time with during the preseason, and the Briton could keep within Vettel's pit window, meaning Sebastian would've had to pass both Bottas and Hamilton to regain the lead after his second stop.
When Raikkonen retired on lap 35 after a botched pit stop to push one of the two Mercedes to follow, Vettel had little choice but to gamble his race lead on maintaining his worn-out soft-compound tyres.
His 39-lap stint was easily the longest for the yellow-stiped tyre and longer even than Bottas's ambitiously long 37-stint on the far more durable mediums, making his masterful win even more impressive.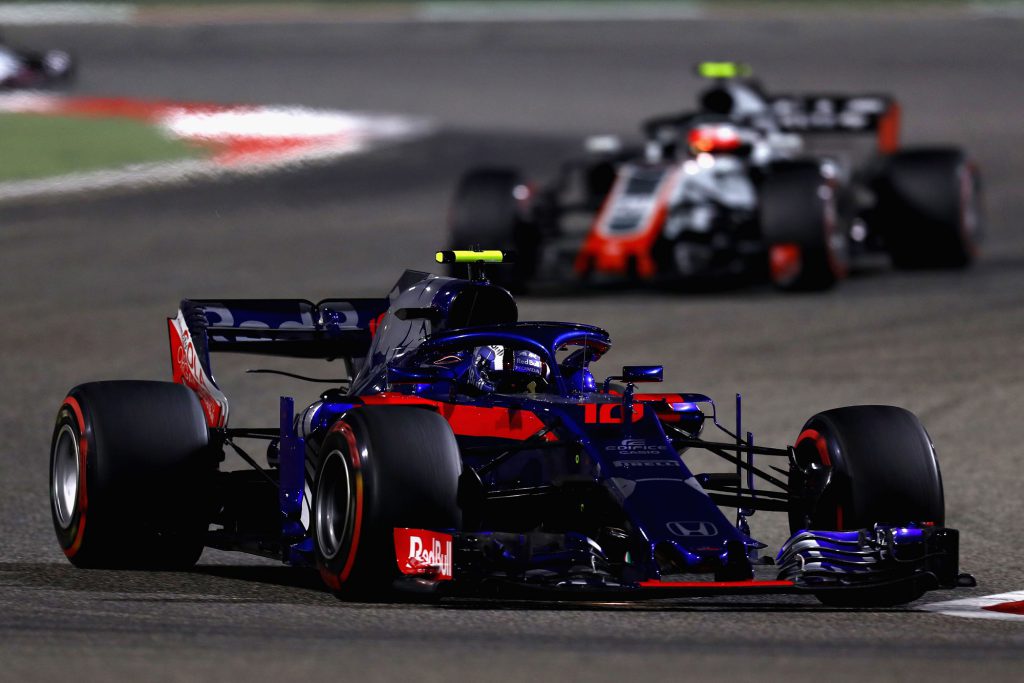 GASLY AND ERICSSON DRIVERS OF THE DAY
Pierre Gasly cheekily shouted over team radio, "Now we can fight!", mimicking the words used by McLaren's Fernando Alonso in Australia, which were then a tacit reference to his team ditching Honda for Renault.
In Bahrain Toro Rosso-Honda made good on its preseason form after an embarrassing power unit failure in Melbourne by having both cars outqualify both McLarens and having Pierre Gasly easily outpace the British constructor in the race, finishing fourth to McLaren's seventh and eighth.
Gasly battled Haas's Kevin Magnussen for the race, with the fight largely being decided in the middle stint, when the Frenchman was quicker on the softs than the Dane was on the supersofts, notwithstanding Kevin having to deal with some traffic. They reversed their compounds for their final stints, but Gasly maintained his 12-seconds advantage to the flag.
Marcus Ericsson, on the other hand, largely drove his own race to ninth place, with the Swede being the only driver outside the top three to use the one-stop strategy.
Ericsson's lap-23 stop from softs to mediums came after all bar Hamilton had made their first tyre changes, and he tactically allowed some of the obviously faster cars past him, notably Nico Hulkenberg, Fernando Alonso and Stoffel Vandoorne, to ensure he had the tyre life to make it to the finish.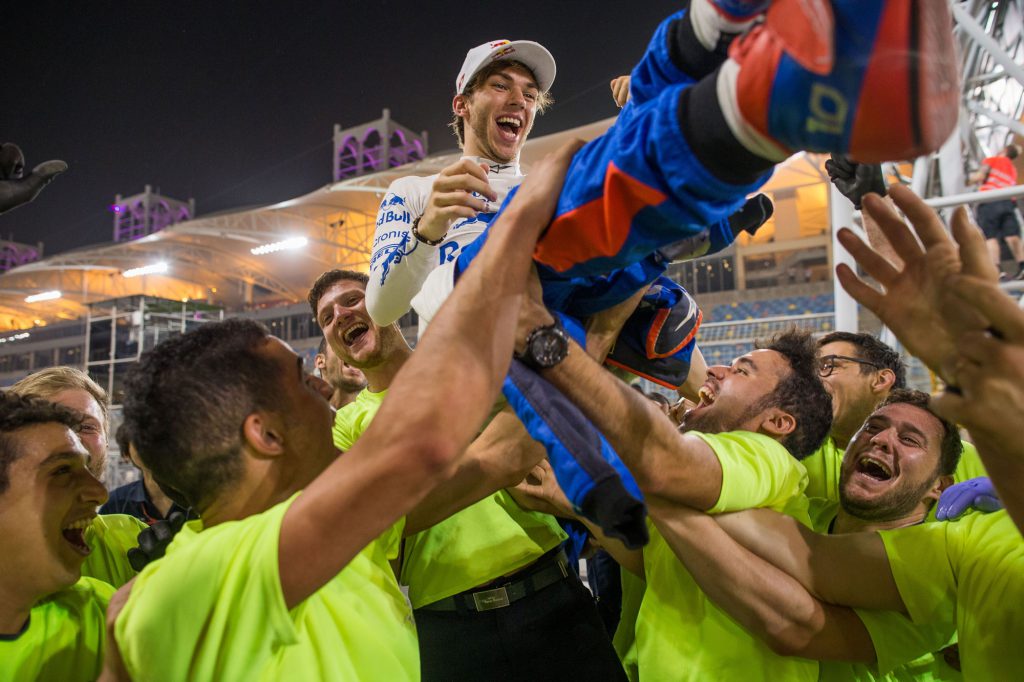 ALONSO GETS LOST IN TRAFFIC
Fernando Alonso spent his race bottled behind Nico Hulkenberg's Renault in seventh and sixth places despite McLaren pulling the undercut trigger with what should have been a serviceable margin.
Alonso came into the pits to change from softs to medium on lap 14 while trailing the German by just 1.756 seconds. Hulkenberg pitted one lap later to cover him and, despite setting a slower out-lap, he managed maintain position.
The McLaren-Renault wasn't able to power its way past the works car, and when both stopped for supersoft tyres on lap 39, the duel ended in a stalemate.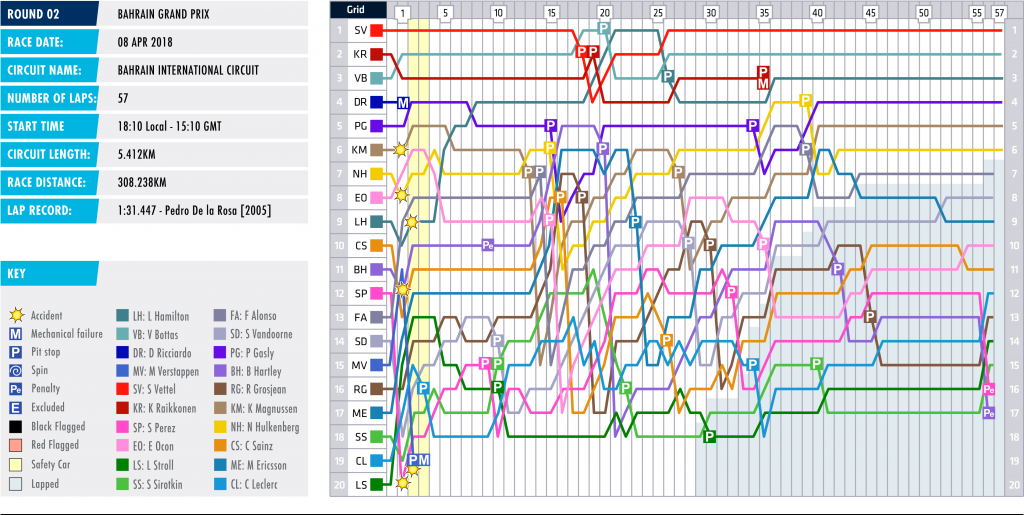 Tyre data
Courtesy of Pirelli Motorsport